Nagpur: In a daylight audacious act, four goons murdered a notorious criminal at Raut Square in Naik Talao area of Pachpaoli on Friday. After the murder, the four accused fled the spot and went absconding. Cops have launched a manhunt to nab them.
The deceased has been identified as Pintoo Thavkar (30). Pintoo was facing offences of seriuous nature such as murder, attempt to murder and attacks on policemen. The four accused goons attacked Pintoo Thavkar with sword, knife and gupti and stabbed him several times killing him on the spot. The daylight murder sparked tension in the area.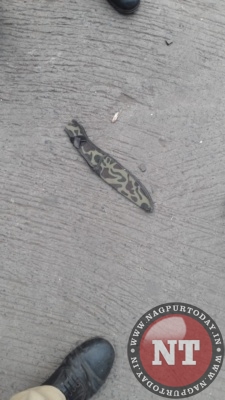 Teams of Pachpaoli police and Crime Branch reached the spot and started investigations. A manhunt has been launched to nab the accused.
The exact reason behind the murder of the notorious criminal could not be ascertained immediately. The identity of the four accused is also under wraps.
Details are awaited.