5-day 'Apurva Vigyan Mela' (science expo) begins at Rashtrabhasha Bhavan
Nagpur: "Don't be afraid of Science. Understand it and accept it. Science can be joyful." 'About human skeleton,' 'Microscope,' 'Surface of water also breaks,' 'Centre of gravity,' and many more experiments the students of NMC schools are explaining to people and students of other schools at 'Apurva Vigyan Mela' (science expo). The event is being organised at Rashtrabhasha Bhavan from November 28 to December 2 jointly by Nagpur Municipal Corporation and Association for Research and Training in Basic Science Education (ARTBSE).
A number of models have been showcased in the science expo and the students are explaining various topics through scientific experiments. In this exhibition, 200 students of NMC schools have been imparted training. Around 5000 students of 90 schools have so far visited the 'Apurva Vigyan Mela.'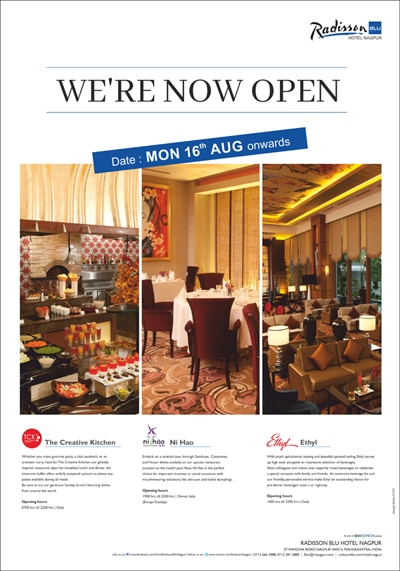 A Class IX student of Durganagar High School Pragati enlightening the visitors on 'Centre of Gravity.' A weight kept on head does not fall due to gravity, she explained.
Anjali Tiwari, a Class IX student of Surendragarh-based NMC school is throwing light on 'Human skeleton'. She says human body comprises of 206 various bones. The visiting students are being informed about what term is used for bones at various parts of human body.
Heena Daulat Yadav and Priyal Pillewan of NMC's Netaji Market school are showing the students smallest particles of salt through 'Microscope' and informing them about the scientific points.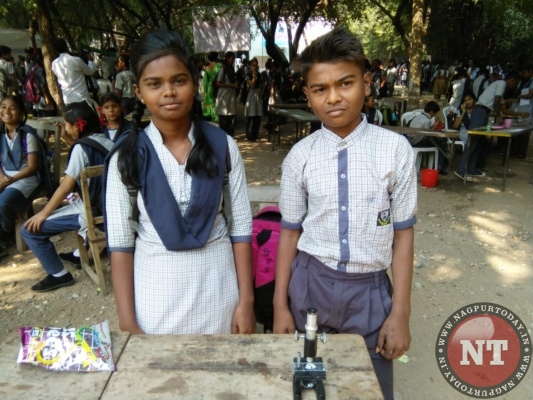 Chhatrapati Square-based Swami Vivekanand School's students Mihir Kokarde and Maharshi Patel threw light on the topic "Surface of water also breaks." They explained that water surface breaks due to collision in the liquid. The students also carried out an experiment to prove the fact.
Jayanta Alone of Durganagar School is highlighting about 'Simple Lever Machine.' A lever amplifies an input force to provide a greater output force, which is said to provide leverage. The ratio of the output force to the input force is the mechanical advantage of the lever.