Next meeting to be held on December 7
Nagpur: The much touted Special General Body Meeting of Nagpur Municipal Corporation to deal with water scarcity in city fizzled out as the meet was adjourned in the absence competent authority. The water scarcity was set to corner the ruling Bharatiya Janata Party (BJP) as several Opposition Corporators were geared up to raise the issue intensely.
The Special Meeting was slated to be held at Town Hall, Mahal, at 11 am on Friday, November 30, in view of acute water shortage in many localities. However, the independent and Opposition Corporators noticed the competent authority missing in the meeting and they created uproar. Sensing the angry mood of the Opposition, the Ruling Party Leader Sandeep Joshi suggested the Mayor Nanda Jichkar, who was chairing the meeting, to adjourn the House and convene the next meeting on December 7. The Mayor accepted the suggestion and now the Special Meeting on water issue will be held on December 7.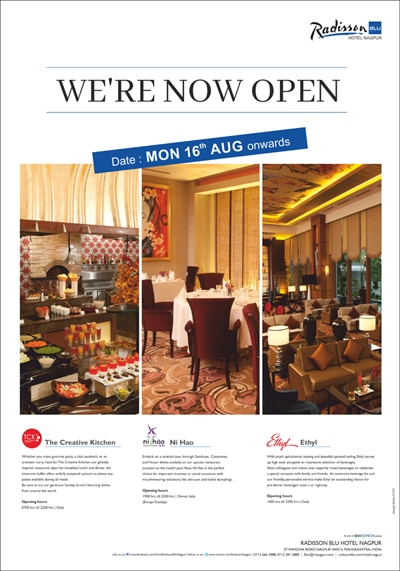 It may be recalled, a Special Meeting on water was earlier slated to be held on November 3. However, the NMC administration, citing the Diwali festival, had postponed the meeting to November 30 at 11 am.
However, no Corporator showed his or her face at the scheduled time. Only two Corporators arrived in the hall at 11.12 am. The meeting started at 11.30 am with just 28 members. In today's meeting, the Municipal Commissioner Abhijeet Bangar, Additional Commissioner Ravindra Thakre, Executive Engineer of Water Works Department Rajgire were supposed to be present in the meeting but they chose to 'play vanishing trick.' Senior Corporator Abha Pande, who had also given a notice to Mayor to convene a special meeting to discuss city's water issue, noticed the top babus absent. She lamented that the special meeting would have no importance in the absence of competent authorities who took decisions.
Sevaral localities are facing drinking water shortage and today's meeting could prove futile. Finally, the Ruling Party Leader Sandeep Joshi said that the water scarcity issue is serious one. Hence the decision was taken to convene the Special Meeting. The Municipal Commissioner is out of station for personal reasons while the Additional Commissioner is on official tour. The Water Works Executive Engineer is on leave. "The Ruling Party supports the demand of senior Corporator Abha Pande and Opposition Leader to defer the meeting.
Joshi contacted Bangar and after discussion with him, suggested to Mayor to convene next meeting on December 6. However, Congress Corporator Sandeep Sahare objected to the date. Joshi again contacted Bangar and subsequently decided to hold the next Special Meeting on December 7. Thereafter, the Mayor adjourned the meeting.
Earlier, the special meeting was to be held for only two-hour and this had irked many Corporators, who wanted to discuss the issue for one complete day. Bowing down to the pressure of Corporators, Ruling Party had decided to discuss water scarcity in detail.