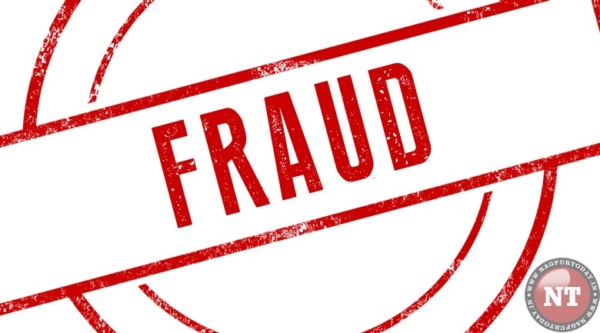 Nagpur: The 'notorious' couple who seems to have gone cheating spree has been booked by Sakkardara police for allegedly duping two more women to the tune of Rs 1.35 lakh.
A resident of Laxmi Apartment, Dattatray Nagar, Madhuri Prashant Dongre (45), in her complaint to police said that the accused couple Renuka Khan and Jamir Khan, who were staying in the same apartment in Minal Gedam's flat, had approached her on December 7, 2017. The accused 'promised' Madhuri Dongre that her car would be deployed in Railway service for Rs 70,000 rental per month. With this 'promise' the accused couple took Rs 70,000 as processing fee and also a skin product worth Rs 5000. Similarly, the accused Renuka Khan and Jamir Khan took Rs 60,000 from Meena Deepak Bhute, staying in same apartment for purchasing a laptop for her. The accused couple also cheated many other people with fraudulent acts.
Sakkardara police constable, acting on the complaint of Madhuri Dongre, booked the accused husband-wife duo under Section 420 of the IPC.
Earlier, Jaripatka and Imambada police had booked the accused on the charges of duping a woman and man to the tune of Rs 11.37 lakh by promising jobs to their sons in Railway.
The three accused members of a family namely Renuka Joshi alias Zia Khan (27), Jamir Khan Bashir Khan (29) and Bashir Ramzan Khan (65), all residents of Plot No. 30, Tajbagh, approached 65-year old Vidya Hansraj Patil, resident of Hudco Colony, Qtr No. 24/272. The accused trio 'promised' Vidya a Railway job to her son Yuvraj Hansraj Patil (35). With this bogus promise, the three accused usurped total Rs 1.37 lakh from time to time from August 2016 till to date. The accused provided bogus appointment letter to Yuvraj for job in Railway.
In the similar case, Imambada police had booked the three members of the family for allegedly duping a middle-aged man to the tune of Rs 10 lakh by promising jobs to his two sons in the railways. The three accused had allegedly duped a 50-year old man named Ramakant Bhagwandas Tamrakar, a resident of Eagle Palace, Untkhana. In his complaint to Imambada police, Ramakant said that the accused trio took Rs 10 lakh between September 1, 2016 and February 6, 2017 from him by promising jobs to his two sons Ayush and Aman in the Railways. After taking money from him, they issued fake appointment letters to his sons. On the basis of the complaint, police registered an offence under Sections 420, 468, 471 and 34 of the IPC against the three accused.