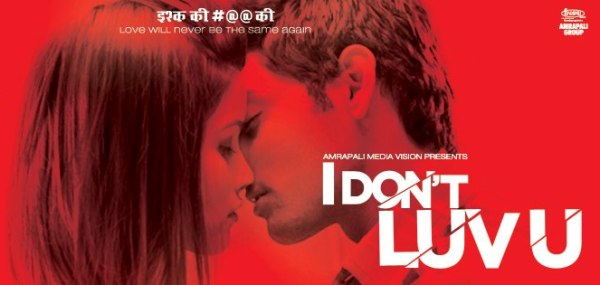 Cast: Ruslaan Mumtaz and Chetna Pande;
Director: Amit Kasaria
Plot: Yuvaan and his college friends in Delhi whose only pastime is chasing dreams. The ogling, gawking, giggling, nudging, and winking references to campus courtship, though neatly filmed by cameraman Saurav Vishwakarma, occupy too much space in the first hour of the story when we are told, with far less subtlety than needed, that Yuvaan is an incorrigible flirt.
Yuvaan says, he believes in "sex at first sight" and, he isn't joking, too. Later, when he gets into a sexual situation with a girl, he jumps off his bedroom windowsill.
Enter the NRI beauty, all sweetness and kindness,played by newcomer Chetna Pande. Now here's where the plot needed to get piping hot. We wait to see Yuvaan soften the innocent campus queen and push her to do things she and he would regret later. Yuvaan doesn't really mean any harm even when he ends up making sexual advances towards the trusting girl.
The script should have shown Yuvaan as a young sexually over-active lout who takes advantage of the guileless girl, but the script instead shows Yuvaan, too, as a victim and places all the blame for the MMS scandal on the over-zealous electronic media for over-sensationalizing the recorded clipping that "accidently" gets on Yuvaan's phone and "accidently" leaks out.
Ruslaan is good with emotional, sentimental scenes. Chetna is one pretty girl to look up.
And, now, how the story goes to the end, wherein the society indulges in blame game, and is a happier lot for someone else's fault this one wants to say something.
Verdict: The film tries to teach & preach and in the end the content gets breached. So you have nothing to luv or to say "I Don't Luv U"

Yash Raj Trivedi