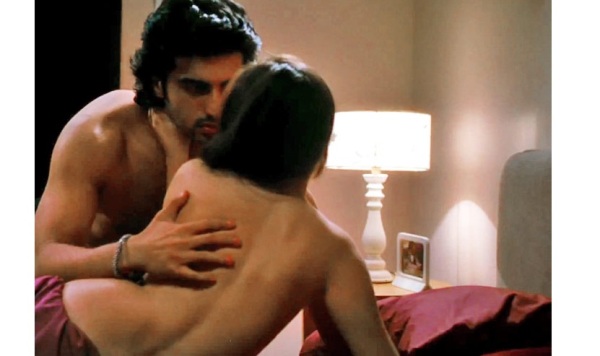 Starcast: Rishi Kapoor, Jackie Shroff, Arjun Kapoor, Sasheh Aagha, Prithviraj Sukumaran, Amrita Singh, Deepti Naval, Tanve Azmi, Swara Bhaskar, Sikandar Berry, Sumeet Vyas, Rasika Dugal, Kavi Shashtri.
Director: Atul Sabharwal
Yash Raj Film's latest offering Arjun Kapoor-starrer Aurangzeb was released today. What does the film offer to fans, theNagpur Today would like to brainstorm fans through a vivid review of the flick.
Plot: The story goes around and around when a hero comes with a face in the double role. Ajay (Arjun Kapoor) is the son of the real estate developer Yashvardhan (Jackie Shroff) in Delhi, who under the disguise of his property empire , runs a crime world clandestinely. Well-versed with Yash's underworld activities, Senior Inspector Ravikanth (Rishi Kapoor) along with his team including Arya (Prithviraj Sukamaran) and Dev (Sikender Kher) kidnaps Ajay and infiltrates his lookalike Vishal (Arjun Kapoor) in Yash's empire to know all the other partners and plans they want to carry out with ulterior motives and with their nefarious designs. Ravikanth, too, has a wicked dream to become the kingpin of the underworld by ruining Yashvardhan. In the meanwhile, Vishal and Ajay are left stunned when they come to know that they are twin brothers who got separated.
So the question is: Will the brothers unite or will they fall prey to the crooked tactics of the cops?
That's how the story deals further. The Director Atul has paid a lot of attention to make the film glamorous. However, the glamour loses the grip as far as the actors are concerned.
Arjun Kapoor provides a double treat in his double role. His commendable promise in acting doesn't give a memorabilia of a sort, but he is one actor to look out for in the tinsel world.
Rishi Kapoor plays his role shrewdly and managed to command power all through. Jackie Shroff blows his fans over with his wonderful stint. Prithviraj needs to brush off his Southern twang, but besides that flaw he is marvelous and powerful actor. Perhaps, south's last gift to Bollywood! Amrita Singh, who is back on silver screen after a while, manages to stay magnetic all through.
Debutant Sasheh Agha is all about skin show and does not prove herself well.
Verdict: New talent creates competition. Arjun Kapoor's acting is something to watch this weekend.

Yash Raj Trivedi