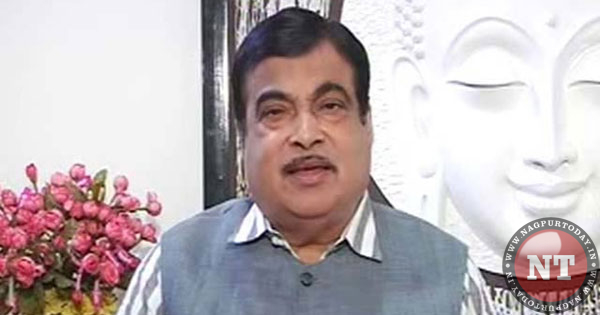 Nagpur: Farm activist Kishore Tiwari's demand that Union Minister Nitin Gadkari be made BJP president has stirred hornet's nest in the political parleys, particularly in the BJP and RSS circles. Even as the uproar continues, Gadkari has jumped in to specify that he was happy with the job assigned to him and neither in the race of becoming Prime Minister in view of upcoming general elections nor he aspires for anything 'more'.
Tiwari sparked a controversy by demanding that Gadkari be made BJP president, replacing Amit Shah, if the party wants to retain power in 2019.
However few insiders were of the view that it was an indirect message to RSS which the BJP mentor brushed aside saying that Gadkari doesn't need a middle man to convey his point of view.
Tiwari is known to be close to Gadkari. He says surveys have been indicating that the BJP may not win a majority in the next general elections. "So, at this juncture a moderate person like Gadkari steering the election process would help.
In 2014, all sections of society, including youth, backward classes and Muslim women voted for the BJP. But the Modi wave has ebbed now and there is an impression that Modi-Shah duo was losing as they were seen as arrogant," he said. "There is tremendous rural distress and this reflected in the results of the three states recently. Some hold Shah accountable for change of fortunes. Gadkari is more acceptable as he is also sensitive to farmers' problems," Tiwari explained.