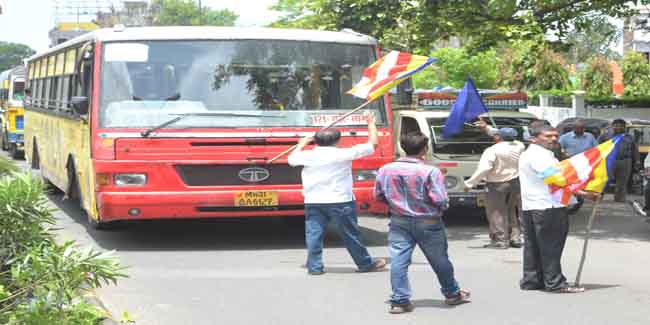 Nagpur News: The serial bomb blasts "echoed" in Nagpur too as the angry citizens called a Nagpur bandh to protest the terror attack in Maha Bodhi Mandir at Bodh Gaya in Bihar on Sunday.
According to RPI leader Gharde, the bandh was total in North Nagpur. However, the response to bandh in other parts of Nagpur was negligible. Gharde said their agitation was only for one day. "The agitation has been supported by all the people of different religions, and, the intellectuals from all communities have condemned the serial bombing at the peaceful and harmonious palce," Gharde said.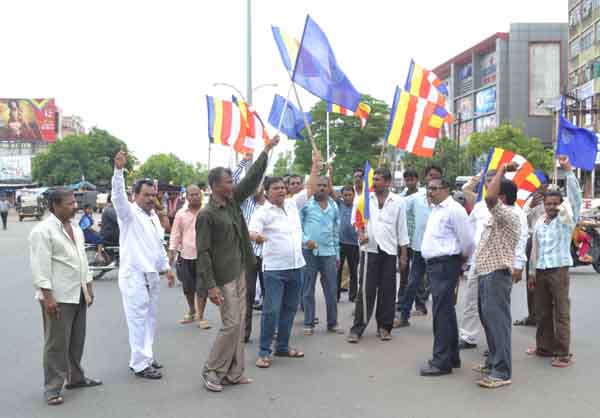 Gharde further said, "The incident of dastardly actions should be probed by a seating Supreme Court Judge. We don't trust any other Central investigation agencies. The probe should be completed within a month," Gharde added.
According to sources, the protesters stopped a Star Bus but did not damage it or stopped the bus for any longer time. An all-party morcha, under the leadership of President of Akhil Bharatiya Bhikkhu Mahasangh Bhante Sadanand Mahasthvir, would be taken out on Tuesday (July 9) to the Divisional Commissioner's office. The Nagpur bandh call by Bhikkhu Sangh and some Ambedkarites was part of the agitation, sources said.