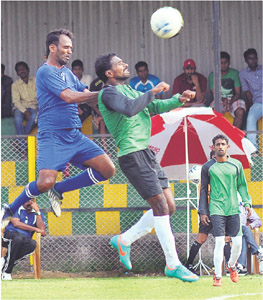 Nagpur News: North East Frontier (NFR) drubbed Railway Board 4-0 in 69th All India Railway Football (League Phase) Championship hosted by South East Central Railway Sports Association (SECRSA) at Motibagh Stadium on Saturday.
In another tie, Southern Railway pipped Integral Coach Factory (ICF) Perambur 2-1. In the ninth minute NFR took the lead when Chayaram Basumata scored an excellent goal on the pass of Duleshwar Rabha.
After getting success, NFR dominated the entire proceedings.
On the other hand their rivals looked hapless. In the 20th minute Sibra Narzary increased the lead 2-0 off Duleshwar.
After a change of ends, Shankar SR netted third goal in the 52nd minute to put NFR in commanding position. Five minutes later Kapil KR Dimary sealed the fate of opponents by scoring spectacular goal.
In the second match, with few moments remaining for the break Elamurugan scored much awaited for Southern Railway on the pass of Meyyappan. After a change of ends, in the 54th minute Joseph scored spectacular solo goal from 18 years. After facing two goals ICR players too intensified their attacks. As a result in the 66th minute V Vimal Kumar succeeded in reducing the deficit.
But then Southern Railway maintained the lead till the end with strong defence.