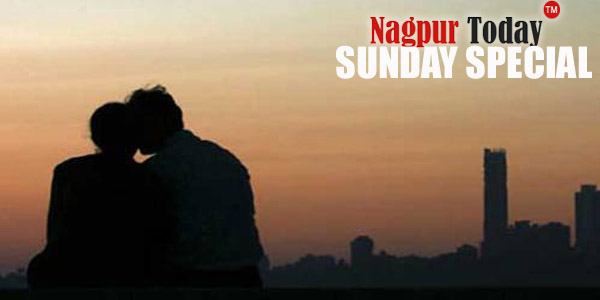 Nagpur Today:The Indian Government has taken the liberty of deciding the age limit for everything in an Indian youth's life. To vote, to drive a car or to even watch an 'A' rated movie, one has to be 18. This time the government seems to have crossed all boundaries (and literally so) by lowering the age of consent for consensual sex from 18 to 16. While the ruling government feels that this is a wise step towards making this country a better place to live in, this provision has drawn some serious opposition amongst parents and children. Some other key provisions of the Criminal Amendment Bill include clauses dealing with voyeurism and stalking. These have on the other hand received mixed reactions from political parties and the Indian 'janta'.
Nagpur Today interacted with parents and teenagers of Nagpur and gathered their views on this blasphemous matter.
The not so adolescent teenagers of Nagpur said,
Jagriti Deka: I am 16 and as a teenager, I'm always curious about knowing new things, especially topics that are supposedly 'tabooed' and I shouldn't know about; for example, sex talks or may be watching adult movies. Our elders keep telling us we mustn't watch adult movies until we are 18. But why? I really don't understand the difference between 16 and 18 year olds. Our, or at least my thinking would not change in this difference of one year. Nevertheless, having sex at my age is just not an option. It seems as if having sex has become some kind of trend or priority for everyone as if that would upgrade our character in some way. I guess watching adult movies is far better than having sex with someone.
Namita Malhotra: Lowering the age of consensual sex is a bane not only for the society but also for the children who have been granted this liberty. This is totally irrational. Individuals do not take mature decisions and remain dependent on others at this age. Also, in rural areas people are not educated regarding sex and this makes them more vulnerable to STDs. This decision will further lead to trafficking of young girls.  A girl at this tender age can be sexually mature but not emotionally strong. Moreover, when we are considered adults at the age of 18 and are allowed to make our decisions, why declare an age for consensual sex?
Swaralee Khedkar: The age limit for voting or driving should've been reduced. What are children going to do with this freedom? Recently, there was a question in the 10th science paper of the AISSE exam asking what are the causes and effects of human population explosion. The answer to the question was that the pressure from friends and peer groups is the main reason for human population explosion. This law encourages children in a way which is completely contrasted to what is taught in schools. It puts a big question mark on our education systems also.
Ujala Jham: 16 or 18. It really doesn't matter, except for in legal proceedings because what happens is behind closed doors. It is up to the girl to think what is right or wrong for her. In this competitive era, girls this age should think more about their careers and not what this law is permitting them to do because THAT is the need of the hour.
Parents and professionals dealing with psychology of children expressed their outlook on this grave matter.
Dr. Amba Sethi (Psychologist): Children are maturing so fast, even menarche and puberty are occurring much earlier. There arises a need to lower the age of consensual sex. Repressed emotions give rise to greater psychological problems. Rather, the need of the hour is to teach children more positive ways to express and communicate their emotions and be aware of safe and healthy practices.
Usha Shah (Parent): This notion is absolutely wrong. On one hand, western cultures are adapting things from our ever-flourishing Indian culture and here are we, giving up our rich culture and adapting to their western ways. It's only in today's time that we know about such limits and lowering of this age limit. Back in our time we had no idea that such limits existed; we were what our parents brought us up to be. We need to keep our values and traditions intact and everything else will fall into place.
Veena Mukherjee (Parent): Here we keep discussing the increasing severity of rapes in our country and now you lower the age of consensual sex to 16? A poverty stricken girl can be easily lured into a sexual act using money and this law as bait. What is the use of forbidding child marriages in India when you are allowing them to have sex at 16? What we need to understand is that it is important to discuss these things with our children. Sex education for teenagers is essential, not sex.
With Muslim bodies opposing this provision arguing that premarital sex or sex outside marriage is against social norms and cultures, this clause in Criminal Amendment Bill has surely raised many questions (and eyebrows) in the country. How the government deals with this conflict in opinions, is what we have to wait and watch.
Shivangi Chaturvedi