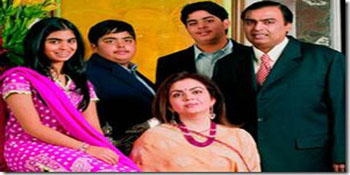 Nagpur News: According to media report in Nagpur the chairman of Reliance Group and business magnate Mukesh Ambani reached the city along with his family members by a chartered plane on way to Pench National Park for a two-day forest safari on Saturday.
Immediately after the chartered plane landed at Dr Babasaheb Ambedkar International Airport here, Mukesh Ambani and his family members flew to Seoni in Madhya Pradesh by a helicopter. The Ambanis would stay at Pench National Park for two days.
The field director of Pench National Park Alok Kumar, when contacted by media, said he does not have any official information about the Ambani family's visit.
However, the senior officials at the divisional forest office confirmed that they have received instructions from their higher-ups to make arrangements for the Ambani family's jungle safari at Pench.
The Seoni district collector Bharat Yadav said the official permission has been granted to Mukesh Ambani for a two-day visit to Pench National Park with family. Mukesh Ambani