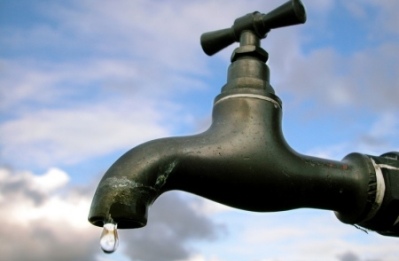 Nagpur News:
The Nagpur Municipal Corporation (NMC) Water Works Department and Orange City Water (OCW) in a bid to streamline water supply network and creating smooth operations of water supply system in summer season, have jointly undertaken a 24-hours shutdown at Rajbhavan (Governor House) GSR (Ground Service Reservoir) premises on Wednesday, March 20.
According to Sachin Dravekar, PRO-OCW, during shutdown period NMC-OCW will install Flow Meters on inlet from Pench-I line to Governor House and another on gravity main line to Governor House from Seminary Hills MBR. As these Rajbhavan GSR's are connected from the Seminary Hills MBR's and Pench-I WTP directly, the ESR's that gets water supply from Rajbhavan GSR will not receive any water supply from March 20 (Wednesday) from 10 am to March 21 (Thursday) 10 am .
NMC and OCW will resume water supply on Thursday afternoon , however the water supply will be normalized in affected areas from Friday, March 22 morning.
The areas to be affected due to shut down are:
Mangalwari Zone: Mankapur, Chhaoni, Chitnis Lay Out, Naya Basti, Clark Town, Sadar, Gaddigodam, Motibagh Rly Station, Chhindwara Road etc
Satranjipura zone: Boriyapura direct line
Dhantoli Zone: Sitabuldi, Dhantoli.
Subhash Road Feeder Main: Subhash Road, Ganesh Peth, Karnal bagh, Hanuman Nagar, Dasra Road, Kothi Road , Mahal
Wanjari Nagar ESR: Vishwakarma Nagar, Chandramani Nagar, Medical, Raghuji nagar, Dnyaneshwar nagarn, Kailesh Nagar, Untakhana, Ajni Railway Quarter, Rambagh &Imamwada
Reshmibag ESR: Reshimbagh, Wakilpeth, Siripeth, Ganesh Nagar, Somwari Peth and part of Sakkardara, Old Shkrawari and Old Nandanvan.
Omkar Nagar ESR: Balaji Nagar, Naik Nagar, Rameshwari , Omkar Nagar, Manewada, Banerjee Layout, Nalanda Nagar, Bhagwan Nagar, Hawrapeth, Omkar colony,
Mahalgi Nagar ESR: Janaki Nagar, Uday Nagar, Ashirwad Nagar,New Amar Nagar, Mahakali Nagar, Mahalakshmi Nagar, Akash Nagar, Mhalagi Nagar, Prerana Nagar
It may be mentioned here, establishments like Main Railway Station, Ajni Railway Station, Rashtrasant Tukdoi Maharaj Cancer Hospital, Government Medical College and Hospital
(GMCH), Indira Gandhi Medical College and Hospital (IGGMC-Mayo Hospital and Super Specialty Hospital will not receive any water supply during shutdown period.
Since, majority of ESRs will be affected in this period, water supply even through tankers will not be possible.
As there will be no water supply from March 20 (Wednesday) evening to March 21 (Thursday) evening to most of the localities in South, South-West and Central Nagpur assembly constituencies, NMC water supply committee chairman Mr Sudhakar Kohale has appealed citizens to store sufficient water for their use for at least two days and co-operate with NMC and OCW.
These works will be carried out under the supervision of NMC, DRA and OCW officials. For any other information or complaints regarding water supply please contact OCW Toll Free Number: 1800-266-9899