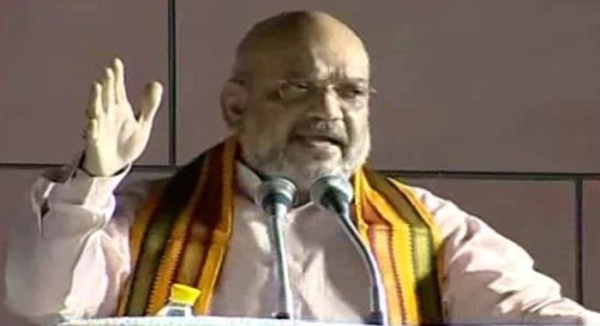 New Delhi: Bharatiya Janata Party chief Amit Shah today said that there will be no stopping for party's victory chariot after the party became the single largest party in the Karnataka elections.
"Yeh vijay ka rath rukne wala nahi hai, (no stopping this victory chariot)," he said at the party headquarters in New Delhi.
Attacking the Congress he said, "The Congress used money and muscle power in Karnataka but it was rejected by people of the state."
'The Congress used politics of caste to divide people and tried to incite Dalits on SC/ST Act in Karnataka," he said.
"In 2019, we will not only form the government under the leadership of Modi but also form a New India in 2022," Shah added.