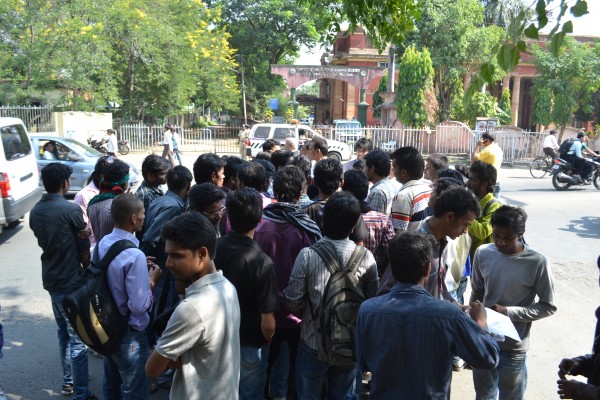 Nagpur News: The much- anticipated meeting of the Academic Council of Rashtrasant Tudakoji Maharaj (RTM) Nagpur University today yielded nothing new for students. Admission dates for "jumping" students and students declared eligible for admission after revaluation have been extended till November 19, for the academic year2012- 13. "No change" students, at the mercy of lackadaisical University checking, have been offered no solution.
Action regarding allegations of wrong checking and lax evaluation by students of different colleges were not part of the agenda for the meeting today. The extension of the last date for admissions, the demands of non- absorption by students of LLB and the new syllabus and examination scheme for M. Tech were discussed in the meeting. Law students will now be allowed to stick to the old syllabus of 2008.
The 5th and 7th semester examinations will now begin from December 20, for the streams whose exams were postponed at the last minute. Results will also be consequently be declared late by two months.
Academic Council member Dr. Keerti Dixit welcomed the move, but cautioned the University, saying, "Final Year students should not be put to any loss. Postponement of examinations will lead to results being deferred as well, which will affect admissions to Post- Graduation courses as well as placements".
When questioned about the steps being taken about allegations of entire lots of revaluation papers being returned as "no change" despite glaring mistakes, more than one Senate Member told Nagpur Today that there is no rule to provide for a challenge to revaluation. "Students will have to take the matter to court", they said.
Entrances to the RTMNU campus had been barricaded by the police during the meeting today. Individual students were prevented entry all day, and students of BE (Bachelor of Engineering) and other courses were repeatedly told by the police to disperse, and warned not to gather in numbers more than five.