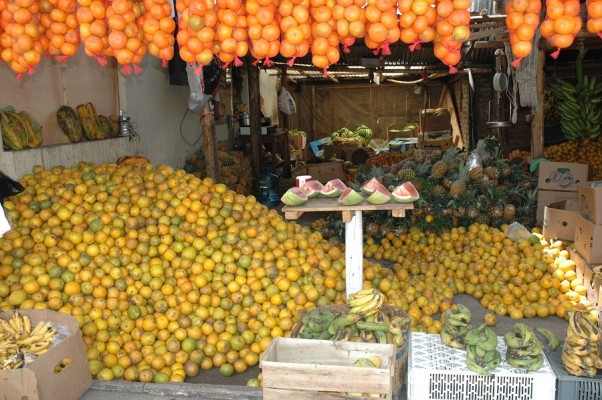 Nagpur News: The wholesale fruit market at Nagpur has been witnessing the regular flow of oranges from most parts of Vidarbha, almost double the stock sent around the same period last week, but the retail prices is still in upwards mode. The orange prices in retail market ranged from whopping Rs 80 to Rs 120 a dozen. Sudden spur in the transportation costs clubbed with the rising prices of preserving the stock is being said to be the reason behind this.
The fresh lot of Ambia Bahaar, the popular variety of orange has already flooded the market. The variety was being sold at as much as Rs 25,000 per ton in the wholesale market the day it hit the market. The first three days of this week saw bumper arrival of fresh oranges at the agricultural produce market committee at Kalamna, amounting to twice the quantity arrived last week.
While the smaller sized oranges were kept at Rs 7000-Rs 8000 a ton, medium sized were sold upto Rs 12,000 per ton. The best quality oranges fetched somewhere between Rs 18,000 and  Rs 20,000 a ton.
On the contrary the retail prices of oranges kept soaring across the city. An orange retailer at eastern gate of Nagpur railway station Shakeel Khan told that the smaller sizes were being sold at Rs 40-60 per dozen, medium ones pegged at Rs 60-80 while the best quality oranges fell between the price range of Rs 100-Rs120 for a dozen. He credited the rise in prices to the rising cost of transportation and stocking.
Wholesale orange trader Saiyyad Azhar informed that the bumper orange crops have reached the city from Vidarbha and other states like Uttar Pradesh and Andhra Pradesh. He said that  however the figures are great but the quality seemed to be degraded as the crop could not get sufficient water which resulted in its reduced size and texture.
A look at the orange prices per dozen in different areas of Nagpur
Railway Station (Eastern gate) – Rs 80-120
Budhwari – Rs 80
Itwari – Rs 100-120
Sitabuldi – Rs 100-120
Wardhaman Nagar – Rs 80-100
Hansapuri,MayoHospital- Rs 80- 120