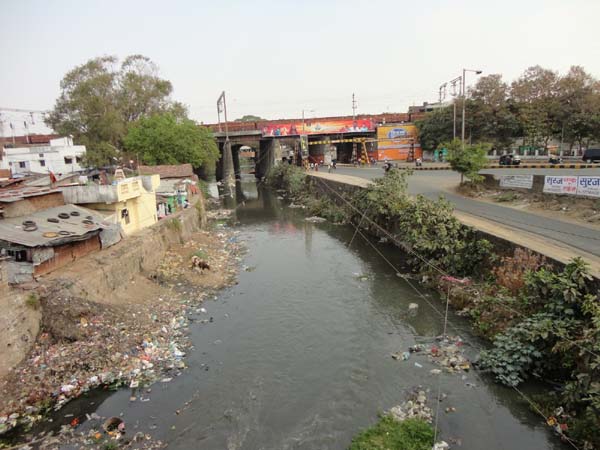 Nagpur News: Chairman of standing committee of Nagpur Municipal Corporation Avinash Thakre has demanded the chief minister to vacate the stay on construction of fish market taking into consideration the larger benefits of the citizens. Thakre addressed a press conference in his chamber of Monday to clarify NMC's stand on the issue.
Addressing further, Thakre informed that fish market is being constructed by the NMC on its own land which is adjoining to khasra no. 452. The construction on 1866.5 square meter is in open land between khasra no. 452 and security wall of the Nag river. The fish market is fully air-conditioned in which effluent treatment plant (ETP), fleck ice unit, rainwater harvesting etc are proposed. As polluted water will not be released in the river, there is no pollution threat to it. Besides this, allegation of danger to the sanctity of Mahadev and Hanuman mandir are not correct as temple is 70 meter away from fish market and there is a nine meter wide road in between market and the temple, Thakre added.
He also stressed that NMC has not received any complaint from citizens against fish market. The Nag river is not included in heritage list, he pointed out. The construction of fish market for which National Fisheries Development Board (NFDB) has accorded approval is worth Rs 182.70 lakh. The NFDBwill bear 90% cost of the project while remaining share will be of NMC. The collectorate and Maharashtra Pollution Control Board (MPCB) have given no objective certificates. Chief minister was probably misinformed to get this work stayed. It will be in larger interest of citizens to vacate the stay. If does not happen, NMC will have to pay extra interest for delay in completing the project, Thakre stressed. Corporator Bandu Raut and others were also present at the press conference.