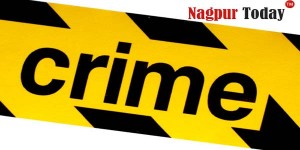 Nagpur News: In yet another case of medical negligence, an eight-year-old boy died immediately after a nurse allegedly administered wrong injection to him at ESIC Hospital in Somwaripeth on Monday morning.
The deceased boy – Faizal alias Adil Javed Khan, who is a resident of Butibori, was admitted to ESIC Hospital on March 25 after he developed fever. His father Javed Khan is employed with a firm in Butibori.
As advised by the doctors treating him, all necessary tests were conducted on Faizal, the reports of which came normal, following which, the boy was put on anti-malaria dose. For the last five days, 'Fortum Stestajidim' antibiotic in jection was being administered to him.
At 6.30 am on Monday, the boy went to the toilet. After coming out, the nurse on duty administered injection to him and within minutes, the boy died. At that time, the chief medical officer of the hospital Dr CJSalvi was not present in the ward. The relatives of the boy gathered at the hospital and were ina• agitated mood. Charging the hospital with negligence, they demanded enquiry into the incident and action against the guilty doctors.