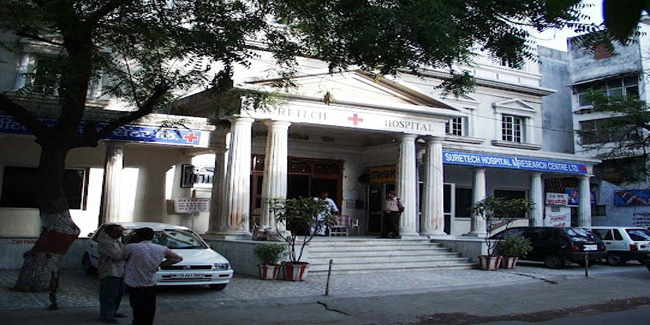 Nagpur News: An MIDC police station constable is facing the worst phase of his life as he suffered serious injuries in a road accident few days back and hanging between life and death in Suretech Hospital at Dhantoli in Nagpur. The constable Jairam Pandit was hit by a fast moving truck five days back after which he was rushed to the hospital. He has been reportedly under coma at ICU and no movement has been observed in his body. However, irony is that despite the accident happened well before five days, not a single police official visited the hospital to know his well-being.
Jairam's father is also a police officer with Madhya Pradesh police.
Police is still groping in the dark regarding the whereabouts of the truck that knocked Jairam down. Jairam was reportedly patrolling on Hingna road along with his coordinates constable Sanjay Patil and Santosh Vyas. All the three were passing through the area when a speeding truck hit all of them. Besides Jairam, other two also suffered injuries. The truck soon sped away from the spot.
Upon receiving the information MIDC police reached the spot. Owing to the serious condition of Jairam he was sent to Jairam hospital.
Jairam's friends alleged that even the doctors are not giving any update about his condition. The elder brother of Jairam has also been suffering from paralysis and bedridden for the last 8 years and the latest tragedy with Jairam came as a bolt from blue for their aging parents.
The police department's apathy towards Jairam poses a big question on the senior functionaries in the department.