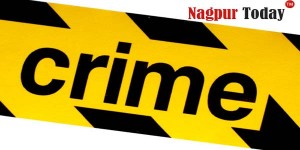 Nagpur News: An electronics store owner in Nagpur was allegedly cheated with the goods worth Rs 2.58 lakh by a man who handed over a fake demand draft against his purchase. Ganeshpeth police have registered the case under section 420, 468 and 471 of IPC against the culprit who is yet to be traced.
Shyam Sunder Kedia, 32, resident of Asha apartment, flat no. 207 in Wardhaman Nagar owns an electronic shop under the name Shriram Rajlakshmi opposite Chandralok building on Central Avenue road. A person named Vineet Gupta allegedly ordered for copper wires worth Rs 2.58 lakh from Kedia's shop. Gupta issued a demand draft to Kedia as payment against his bill.
Later when Kedia sent the DD to deposit in the bank, it was known that the DD was fake.
Kedia lodged complaint against Gupta at Ganeshpeth police station where Police Inspector Jagdale is investigating the matter. Hunt for Gupta is on.