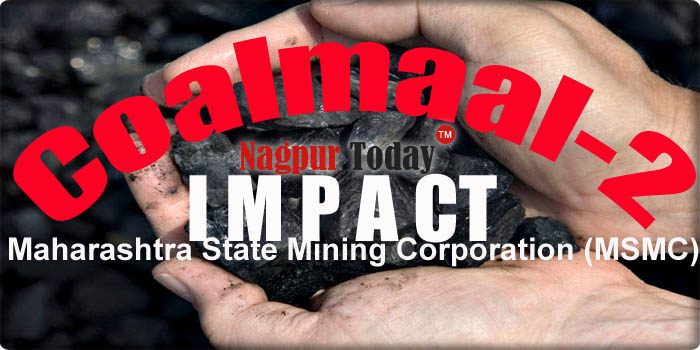 Nagpur News : Taking into account Nagpur Today news on  Maharashtra State Mining Corporation Chief Minister Prithviraj Chavan said that there is no need for probe against  MSMC's coal block JVs. Since the Maharashtra State Mining Corporation (MSMC)has given Gare Palma, Adkoli and Warora coal blocks for development to private parties by inviting competitive bids with government's permission, there was no question of launching any probe against MSMC, the chief minister Prithviraj Chavan said in the Assembly on Tuesday.
The members had sought to know whether, MSMC was allotted four coal blocks with 400 million tonnes coal reserves and whether it is poised to lose revenue worth ` 1,200 crore per year for next 40 years simply because MSMC had formed JVs for development of these blocks at throwaway fees with private parties?
Chavan in the reply admitted that MSMC was allotted in all four coal blocks with coal reserves in bracket, namely, Agarzari (137MT), Adkoli (20MT) and Warora (73MT) in Maharashtra and Gare Palma (175MT) in Chhattisgarh. Of the first three, Agarzari block was delocated because it fell in the buffer zone of Tadoba Andhari Tiger Reserve. Of the remaining three, MSMChas formed a JV named Mahatamil with Tamil Nadu Electricity Board (TNEB) and the coal extracted from this mine would be used for electricity generation only.
Of the remaining two, MSMC has entered into JVs with two private players, on revenue sharing basis. The MSMC will get lease fee of ` 37.06 per tonne for Adkoli block and ` 17.11 per tonne for Warora block in addition to share in coal sale revenue. The MSMChas 51 percent stake in both these JVs. It will get proportionate share of profits also, Chavan explained.
He reiterated that since all the three JVs were formed by MSMCby inviting competitive bids and also had obtained permission from State government, there was no need for ordering a probe into the deals.