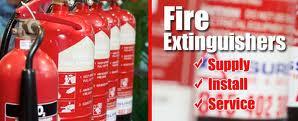 Nagpur News:
Taking serious note of increasing fire incidents in the city, the High Court had issued directives to all schools to install fire extinguishers at the earliest. But, neither the civic authorities nor the school managements seem concerned for the safety of school students. Out of the total 486 school, only 90 schools are equipped with fire extinguishers while 396 schools still are not equipped with these safety measures.
Showing concern over safety of their wards, Parent Representatives from various schools questioned school management for not installing any fire extinguishers in the schools. "With increasing number of fire accidents, school management should not avoid such a serious issue," they said. Only 90 schools have installed fire extinguishers, thus, questioning over the seriousness of school management and Education Department regarding children's safety.
The Civic Schools have turned Nelson's eye over the issues directed by High Court.
Students get mid day meal in the schools. For which, there are gas cylinders and fire catching substances in the school premises increasing the chances of fire incidents. Thus, it becomes very necessary to have fire extinguishers in the civic schools.
It is said that prevention is better than cure but civic schools are awaiting some mishap to install these fire extinguishers.