Nagpur: The Guardian Minister Chandrashekhar Bawankule has ordered the Nagpur Metropolitan Region Development Authority (NMRDA) to keep on hold demolition of illegal structures in metro region till October 31. A delegation of agitating Jai Jawan Jai Kisan Organisation held a meeting with Bawankule at NIT and demanded a stay on the demolition drive. Conceding the demand, the Minister issued directives to NMRDA in this regard. The President of the organisation Prashant Pawar also informed Bawankule that the penalties recovered from the owners in the name of demolition was illegal and should be returned.
In absence of a planning authority in Nagpur Metro Region, people had constructed houses in violation of building by-laws. NMRDA had issued notices to 1,800 owners of illegal buildings. Many of them have approached the agency for compounding but others do not seem to take the notices seriously. NMRDA has already razed nine houses partially or fully till now. The demolition operation was started from October 1. Action is being taken under Section 53 of Maharashtra Regional and Town Planning (MRTP) Act, 1966. The list of illegal buildings include industrial structures, educational institutions, multi-storied commercial complexes, restaurants and residential buildings.
According to Pawar, the Guardian Minister has directed the NMRDA to carry out a survey of illegal constructions in 719 villages in metro region and draw classification of such constructions. Around 2 lakh houses in 719 villages are illegal. But the NMRDA has issued notices to only 1800 owners. "This is discriminatory action on the part of NMRDA. Unless survey all 2 lakh houses is done the demolition drive should be stopped," Pawar demanded.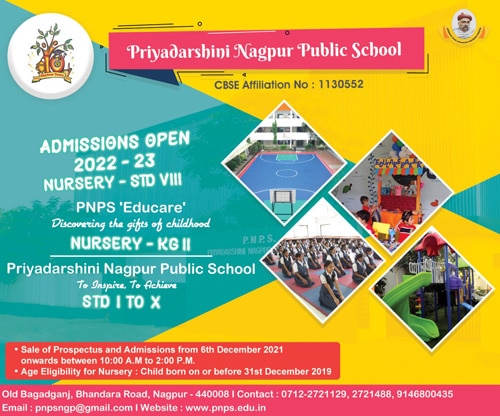 Bawankule said the State Government's move to regularise the illegal constructions has received lukewarm response. Hence to reach out the scheme to all residents, the Sarpanch, Panchayat Samiti members and Zilla Parishad members should organise a workshop on November 2.
The Jai Jawan Jai Kisan Organisation further said that the charges levied by NMRDA for regularisation of illegal constructions are exorbitant. The charges should be levied on par with the regularisation charges being recovered as per 1900, 572 layout regularisation scheme. The rural people are suffering the brunt hence the regularisation charges should be minimum. Moreover, the NMRDA is pocketing crores on account of regularisation of 2 lakh houses and 10 lakh plots, Pawar pointed out. Bawankule said that the issue would be discussed with Chief Minister Devendra Fadnavis and a policy would be worked out.
Apart from President Prashant Pawar, other members of the Jai Jawan Jai Kisan Organisation present in the meeting include Arun Vankar, Vijaykumar Shinde, Corporator Duneshwar Pethe, Milind Mahadeokar, Ravindra Itkelwar, Avinash Sherekar and Ravishankar Mandavkar.