So far, 457 Mohallas have entered the contest, last date for application has been extended till January 30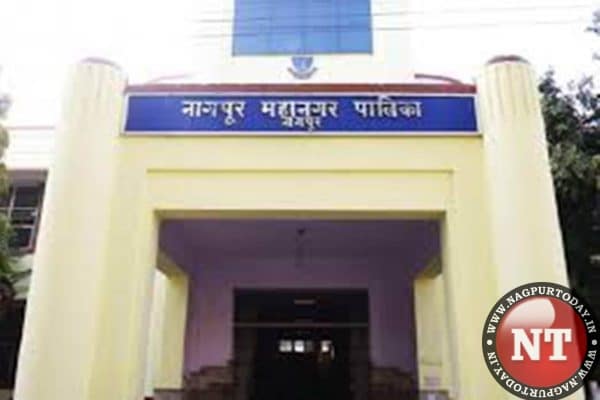 Nagpur: Under Swachh Bharat Abhiyaan, the Swachh Mohalla competition organized by the Nagpur Municipal Corporation with the aim of realizing a clean, beautiful and healthy Nagpur is getting a spontaneous response from the people of Nagpur. 457 Mohallas in Nagpur have entered in this competition till date, and due to the response of the citizens, the deadline for applying for the competition has been extended till January 30. The NMC is appealing that other Mohallas in the city should register their participation by submitting an application at the Municipal Zone Office on WhatsApp number 8380002025 as soon as possible.
Under Swachh Bharat Abhiyaan, Swachh Mohalla competition has been organized in the city in association with Nagpur Municipal Corporation and Nagpur@2025. Attractive prizes will be awarded to the winners of the competition. Development works will be done in the winning Mohallas out of the prize money. Three Mohallas will be selected for the first prize of the competition. All the three mohallas will get a prize of Rs.25 lakh each, totaling Rs.75 lakh.
Five mohallas will be selected for the second prize and they will get a total prize of Rs.50 lakh of Rs.10 lakh each. The third prize will be awarded to 7 mohallas with a total prize of Rs.5 lakh each and Rs.35 lakh. Each participating Mohalla or RWA will be provided with an award amount in the form of a development fund.
Eligibility for participating in the competition has been set, accordingly, the mohallas should not have less than 200 and not more than 500 houses. The representatives of the mohalla can apply for the competition through WhatsApp number 8380002025 or through online link or through offline. Printed forms are available in the zone office of Nagpur Municipal Corporation. Further information and assistance may be obtained from the Zonal Office as required. At least 10 families from a locality in the mohalla must sign the relevant application form or support their participation in the competition.
Eligibility & Participation:
1. Mohalla will be a defined unit comprising not less than 200 homes and not exceeding 500 homes. Mohalla includes self-contained Gated Communities.
2. The Mohalla or the RWA will submit applications through the online link shared or through the offline printed forms available at the Zonal Offices of NMC. Zonal offices will extend appropriate help to the citizens as required.
3. The applications must be supported/ signed by at least 10 homes in the Mohalla/ Gated Community.
Period of Competition, Evaluation & Award:
1. The competition will be held till March 31, 2023.
2. The Mohalla will be evaluated immediately after the application is received for determining its current status on the specified parameters.
3. Monthly and weekly evaluations shall be carried out by the NMC.
4. The final results will be declared in the month of April 2023.
Guidelines and Parameters on which the evaluations will be carried out:
1. Waste Collection (pick-up by NMC vendor) must be done daily.
2. Source Segregation, door-to-door and gate collection of green (wet or biodegradable), dry (non-biodegradable), and domestic hazardous waste.
3. Ban on use of single-use plastic bags in every shop/vendor in Mohalla.
4. Swachhta App usage by the citizens.
5. Composting of wet waste.
6. Awareness activities, cleanliness messaging amongst all citizens/shops/etc.
7. Ensuring non-dumping of construction debris through association and NMC also.
8. Cleaned Garden/ Public spaces/ Parking spaces.
9. Specific innovations undertaken for waste management and /or cleanliness.
10. Management of Animal and Dog poop.
11. Public Toilet Management through the NMC team that is ensuring operations and hygiene.
12. Black spot removal and monitoring.
13. Litter bins with street vendors and shops/ establishments in the Mohalla/ campus.
14. Red Spot (spitting) monitoring and elimination.
15. Implementation of the RRR principle, (Reduce, Reuse and Recycle) along with dry segregation.
16. Upkeep of Storm water drains through NMC.
17. Rewards and Recognition Programmes for citizens/ cleaning staff etc.
In order to encourage the citizens, the NMC has even kept prizes for the participants which are categorized as follows:
First Prize- (3 groups or units) with a prize of a total value of Rs 75 lakh (Rs 25 lakh each)
Second Prize- (top 5 groups or units) with a prize of a total value of Rs 50 lakh (Rs 10 lakh each)
Third prize- (top 7 groups or units) with a prize of a total value of Rs 35 lakh (Rs 5 lakh each)
The prize amount will be granted in the form of a development fund for each participant of Mohalla/ RWA to be utilized in consultation with the winner. Along with the prize money, certificates and medals will also be provided.