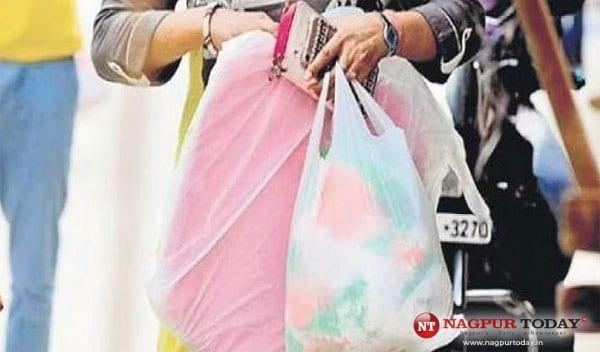 Nagpur: The Nuisance Detection Squad of the Nagpur Municipal Corporation on Tuesday recovered Rs 1.27 lakh fine and seized 86 kilograms of banned single use plastic carry bags in a raid carried out at 18 establishments and shops in the city.
Of the 18 violators, two establishments — M/s Mustard on North Ambazari Road and Rangoli Fashion at Badkas Chowk — were penalized Rs 10,000 each they were caught with banned plastic bags for the second time.
Similarly, the NDS team also imposed a fine of Rs 10,000 on two developers — B W Infrastructure and Hitesh Builders — for stocking construction material on public roads.
The NDS team led by Commandant Virsen Tambe also imposed a fine of Rs 7,000 on School of Scholars for erecting an illegal hoarding. The action was initiated following an order by Dhantoli Zone's Assistant Commissioner Office.