OCW repairs valves after lakhs of litres of water wasted since past six months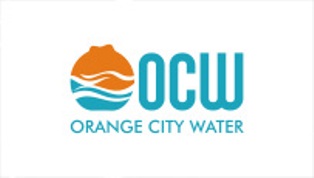 Nagpur News:
"HABITS DIE HARD". The three words explain many things and, also applies to the working of Orange City Water (OCW) Company which supplies water to Nagpur city. The company, it seems, has vowed not to work in a responsible manner. The recent example is of wastage of thousands and thousands of liters of precious water in Laxmi Nagar Zone since last six months. The wastage was due to a major fault in two valves at Laxmi Nagar water tank.
But when the Chairman of Laxmi Nagar Zone of Nagpur Municipal Corporation (NMC) Gopal Bohre closed the main valve and refused water to water tankers from 10.30 am to 12 noon, the panicked OCW officials rushed to the spot and changed the faulty valves immediately to pacify Bohre as well as citizens. They even increased the number of tankers by adding two more tankers.
Bohre lamented that thousands of litres of water was being wasted daily since past six months. Despite complaining in writing as well as orally to OCW officials no remedial measures were taken by the company. The matter was raised several times in the OCW meetings but in vain. The OCW only gave assurances. The NMC Commissioner and other concerned authorities were to apprised of wastage of huge quantity of water. But still no action was initiated to rectify the faulty valves. Citizens living nearby too lodged complaints of water wastage but they were disappointed to see that situation was at it is, Bohre added.
Bohre further said an employee of OCW was asked to repair the valves but he said the higher authorities were not cooperating with him. Finally, a frustrated Bohre shut the main valve and refused the water tankers from drawing water for at least two hours. Panicked by Bohre's action OCW officials Kulkarni and Gowardhan reached the spot and carried out necessary work. Gowardhan apologized to Bohre and requested him to open the main valve. The situation became normal after the pacifying action by OCW officials.