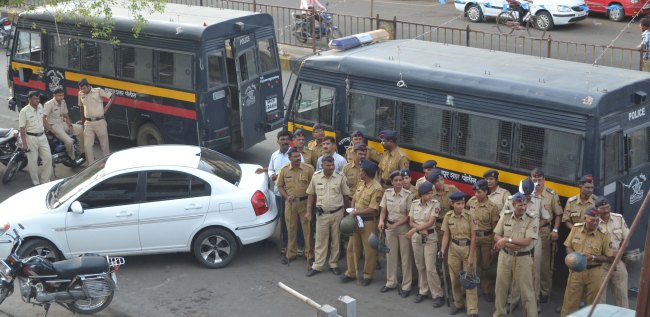 Nagpur News:
The situation at Nagpur's Dr. Ambedkar Square in Wardhaman Nagar turned hostile when a Nagpur Municipal Corporation's (NMC) squad reached the spot to remove banners and posters put up there to celebrate Dr Babasaheb Ambedkar's birth anniversary. Some people with vested interests blamed the Corporator Balya Borkar for trying to create a rift between the communities and hurting their religious sentiments.  Some reports say that Balya Borkar was heckled by some people but situation was brought under control. More then 1000 Hanuman Sena activists gathered to create chaos in the otherwise peaceful area.
The Hanuman Sena was set up around an years ago. The activists of Hanuman Sena resorted to strong protests and created chaos near the spot.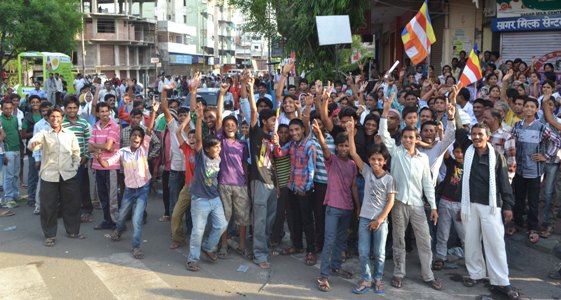 However, Balya Borkar denied the role of his workers in the incident of removing banners and posters of Dr. Ambedkar. On the other hand Hanuman Sena workers demanded immediate arrest of Balya Borkar. But the police asked the Hanuman Sena workers to lodge an FIR first and only then they will act against the Balya Borkar workers. Over 2000 people have gathered at the spot. The police are alert to handle the situation and to avoid any untoward incident.