Cholera, Gastro, Typhoid, Diarrhoea, Jaundice, Dengue raise their ugly heads as soon as the onset of monsoon which claim many lives, and inflict hundreds of citizens, too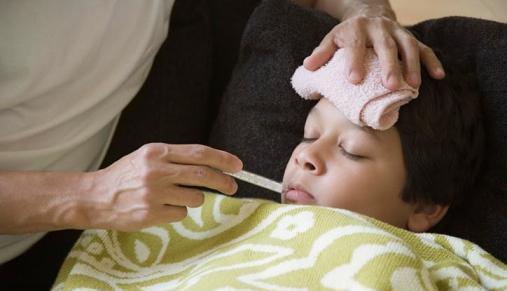 Nagpur News:
Come monsoon, come deadly diseases. Cholera. Gastro. Typhoid. Diarrhoea. Jaundice. Dengue. These diseases claim dozens of lives and, inflict hundreds of Nagpur citizens, too. The patients with these diseases jump to a high particularly in the monsoon season. The main cause of these diseases raising their unhealthy heads is consumption of stale food and polluted water. The roadside eateries are a dreadful hub of the illnesses. The ugly flies, the soggy dust and use of undrinkable water trigger the diseases which target the citizens with fatal force.
The Nagpur Municipal Corporation's (NMC) Health Department has issued an advisory for the benefits of the Orange City citizens in order to save themselves from falling preys to the diseases. Following are the steps the citizens must take care of to keep themselves safe from the brunt of monsoon-related diseases.
1) Citizens should drink water supplied by NMC only. The water of bore-wells, which are not purified or cleaned by either the NMC or the citizens, must be avoided for drinking purpose.
2) Stale food or openly kept eatables, generally eaten or touched by flies, must be skipped. The eatables should adequately be covered by any clean means.
3) Strictly avoid consuming eatables from roadside eateries.
4) Drink water after boiling and cooling. If possible put chlorine tablets in the drinking water.
5) Every citizen must maintain clean environment personally.
6) The citizens, who get inflicted by the above-mentioned diseases, must immediately consult doctors and get treated. All the NMC and Government Hospitals have taken necessary measures to tackle the situation.
7) The NMC's Isolation Ward in Imambada provides treatment to Gastro patients free of cost.
8) The symptoms of Gastro are like fever, nausea, vomiting, loose motions, dizziness or fainting. The patients must be given Oral Rehydration Solution (ORS), and most importantly, take the patient to a doctor.
9) The private hospitals or clinics must inform the NMC about the above-mentioned disease patients who have visited their hospitals for the treatment.
10) The citizens must maintain cleanliness of their houses and surrounding areas.
The Nagpur Municipal Corporation's Health Department has appealed the Nagpur citizens to strictly implement the advisory issued by it so that the deadly heads of the diseases could be crushed with healthy hands. The citizens must cooperate with NMC in this regard, the advisory said.