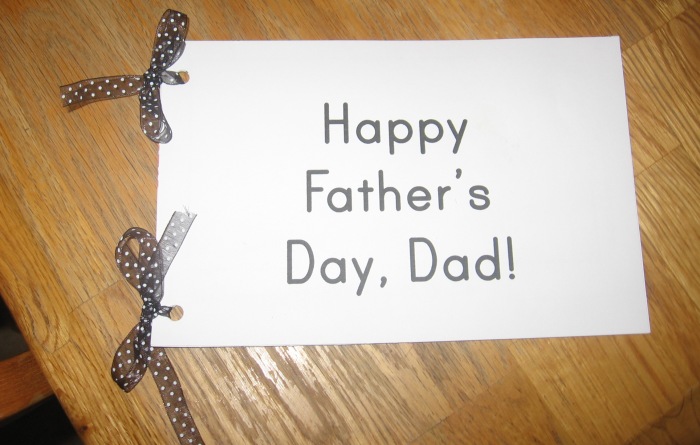 Nagpur News.
The dark cloudy but pleasantly fine Sunday brought some cherished moments for the sons and daughters in Nagpur as they got the chance to do their bit for the person who played the guide, cool mentor and close to their heart buddy in their lives.
As Nagpur celebrates Father's Day on Sunday with all its hues and fun, Nagpur Today delve deeper into the hearts of city's young lots and asked them about the best thing or memories which they have shared with their fathers.
Father's Princess
Ankita Poddar, student of Charted Accountancy said, "As always says, the chemistry between dad and a daughter is always better than with moms :-P. The only reason behind this being 'A daughter is always a princess to her father'. We share an amazing bond. I look at him as my inspiration, as the one I want to become in my life. I am 23 now pursuing CA but for my dad I am always a child, his cute little daughter. When I look at him I can see I am still a kid and I like it that way :-).
Ankita says, "One thing my father does each day is that he hugs me every day after coming home from a daylong work. He says that he gets freshen up just by one hug! I remember this one moment very clearly. I was admitted in a hospital in class four. It was nothing major but I was scared to death while entering the OT and when after the operation I first opened my eyes he was holding my hands. In that week I never see him sleep. That day I realized how a father's love is so so selfless. I would want to go on a holiday with whole family. I want him to take a break from his office and enjoy with the family for at least a week."
My first salary with dad
Urmi Chakraborty, Lecturer, SB Jain. "My dad is strict yet friendly. He is the one who is comparatively friendlier with my fiancée as he means a lot to me. He accepts all! Motive me and also gives a tough time when he thinks it's needed. He is a typical bong father who is very possessive for his daughters. Greatest moment was when I handed over him my first salary and my best gift to him would be Urmi as a successful lady at the specific age."
Missing Dad with heavy heart
Pampi Sharma, Housewife said, "DAD-This three letter word is a very special word for me! As we lost him but on every occasion and every day we miss him, since he was the pillar and strength of our family. The unforgettable moment between me and my dad was the time when I got married! I felt like I'm permanently going away from my heart and soul, which is my DAD! If he would've been with us right now, I would've returned his golden days that he has sacrificed for us."
Fathers are actually soft-hearted
Simran Sharma, MKS Sancheti Public School and Jr. College, "To share a deep bonding with your dad means a lot for a child. My dad means a lot to me. Without my dad I am nothing in this world. The best thing about my dad is that he is a very down to earth person, very co-operative as well and loves his family a lot. The chemistry between me and my father is just like Salt and Food. Without salt food cannot taste good,  likewise my life without my father cannot be worthy. My father is a pillar of my family and strength of my life. I ask all the youngsters never to hurt their parents, especially fathers, as they might look strong but actually are very soft hearted for their children."