Nagpur News: The Enforcement Department (Anti-Encroachment Department) of Nagpur Municipal Corporation (NMC), in a drive, demolished  walls of bungalows having numbers  7, 19, 20 of Saptashrungi Vihar,  a project by Saptashrungi Developers Pvt. Ltd.  Anil M Kale is the Director and  Developer  of the project.  The demolition was carried out by the staff of NMC's Laxmi Nagar Zone.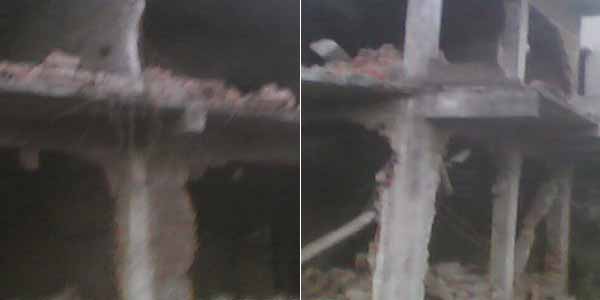 The NMC had issued demolition notices in 2006, 2007 and 2008 but only notices were issued and there was no visible action by the authorities for obvious reasons.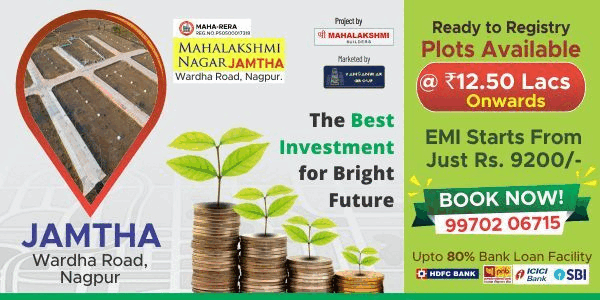 However, a social activist Harish Naidu met the NMC Commissioner Shyam Wardhane and made a representation in this connection. Subsequently, Wardhane ordered demolition of illegal bungalows. But the Anti-Encroachment Squad only demolished walls of the bungalows and not the columns or any other vital parts. The walls could be erected again in connivance with the concerned officials, Naidu said.
The Developer, while constructing the bungalows, encroached the 9-meter street, and thus reducing it to just 7.5 meters. The road has still not been cleared of the encroachment. Moreover, the bungalow number 19 owner has taken a loan from HDFC Bank. But the NMC, in its affidavit submitted to the Nagpur Bench of Bombay High Court, had said that when the civic body had not passed any map or cleared other documents, how could the bank provide loan to the owner. The High Court was approached by Naidu when he noticed the 9-meter road was encroached upon by the developer and no action was being taken by the NMC authorities.