Nagpur: The General Body Meeting of Nagpur Municipal Corporation (NMC), to be held on Thursday (April 20), was adjourned for the day after paying tributes to the newly-elected Corporator Nilesh Kumbhare who passed away on April 10, 2017 after a brief illness. A 34-year-old first-time Corporator, Nilesh Kumbhare, a resident of Sai Nagar, was elected from Prabhag 35 in the recently concluded NMC poll.
The next date of General Body Meeting has not been announced. This month's GBM is likely to be convened after April 26 only as the Mayor Nanda Jichkar, who chairs the meeting, is out of station for the period.
Earlier, when the GBM got off to a start at 11.02 am, only 22 members, including 18 members of Ruling Party, were present in the House. The Mayor adjourned the House for five minutes due to lack of quorum. The House assembled again at 11.07 am and the proceedings got underway. However, when NMC Secretary Harish Dubey informed the Mayor that only 30 members were present, the meeting was adjourned again for five minutes.
When the House met again at 11.21 am, the Mayor Nanda Jichkar, without 'bothering' over the quorum, started the proceedings of the House. She read out the condolence resolution and informed the members that the late Corporator Nilesh Kumbhare had attended the first General Body Meeting a month ago. After the condolence resolution was read out, a two-minute silence was observed to pay homage to the departed soul. Thereafter, the House was adjourned for the day.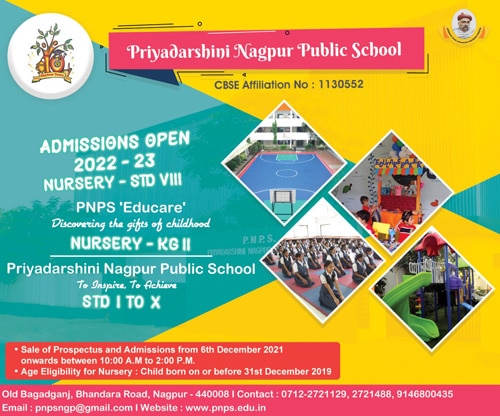 The next date for holding the April GBM has not been announced. The meeting could possibly be held by the end of this month.
In today's GBM, over five dozen members of the Ruling BJP, which has 107 Corporators, were absent.
Is Bunty Kukde next Transport Committee chief?
Some Ruling Corporators informed that due to stiff opposition from the East Nagpur MLA the current Chairperson of Transport Committee Balya Borkar would not be appointed to the post again. In Borkar's place, the newly-elected Corporator Bunty Kukde could be bestowed with the responsibility. Kukde is being considered as 'uncontroversial' and hence fits the bill, sources said.