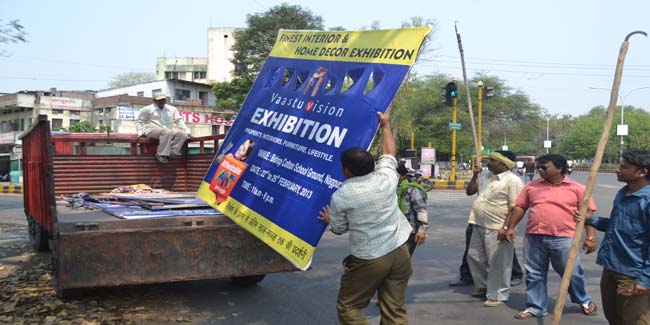 Nagpur News: The Bombay High Court issued orders to remove unauthorized hoardings from most city areas recently. Following the orders of Bombay High Court, Nagpur Municipal Corporation (NMC) commenced its drive to remove unauthorized hoardings on Thursday.
Additional Deputy Commissioner Ravindra Kumbhare said a information of these orders were circulated to all zone offices on Wednesday night. On Thursday morning, the encroachment squads of NMC started the drive and removed most of the unauthorized hoardings.
NMC will have to remove all the hoarding within 24 hours and put its stand in front of High Court to save itself from penalty.