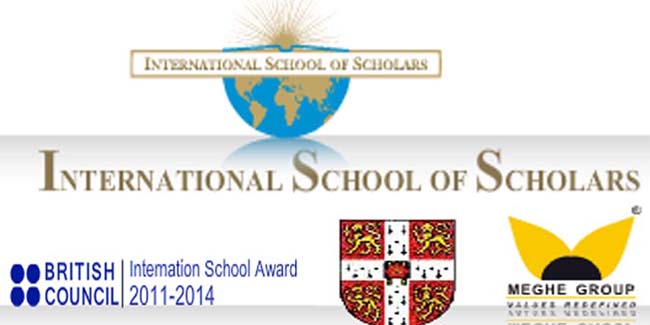 Nagpur News: In the run up to the story published in Nagpur Today regarding the complaint of parents whose wards were proposed to be shifted from IGCSE to CBSE curriculum in International School of Scholars (ISOS), the Director of Meghe Group of Institutions, under which the ISOS is being run, Abha Meghe came forward to clarify the current deadlock. Mrs Meghe informed that contrary to the figure of 500 students mentioned in the story, there is currently a total of 76 students in all the grades from 1 to 12.
Speaking to Nagpur Today, she said though the school management had called a meeting of parents of children studying in Grade 1 to 6 under IGCSE curriculum to seek their opinion over shifting their wards to CBSE. However, some of the parents have given request letters for continuing with IGCSE, and the decision is yet to be taken.
"Since the top management is not in Nagpur, we are expecting the decision by the end of this week", she added.
She said that it was not feasible for any institution to run a school with a minimal strength of just 76 students. "Under IGCSE the board check point begins from class 8th and hence we have not touched the students who would be appearing for the board exam under IGCSE curriculum. We are already clearing the backlog for those who have literally reached this board level. So as such IGCSE pattern would be continued for another five years to clear the students from 8th to 12th," she said.
When Nagpur Today contacted Principal of International School of Scholars, Rekha Nair, she reiterated the need for all round development of students for the sake of which the proposal was moved before the parents. Mrs Nair said that every year there is serious dearth of admissions to IGCSE curriculum. "At pre-primary and primary levels there are 5 and 7 students respectively for IGCSE in ISOS. In some grades the situation is even worse with only one student in each class. This is truly debarring the children from classroom environment and their proper exposure towards holistic learning. There should be at least 15 students in the classroom. How peculiar it appears when only one student is being taught by a teacher at a stretch of 7-8 hours," she commented.
She clarified that even the examination pattern in IGCSE is quite different which allows no grace marks. Most of the students are even finding it difficult to cope up with the current set of things under this curriculum. That was why the proposal was floated among the parents for the betterment of children. However, the decision is still not taken.
She said that the awareness among the parents for international curriculum is certainly lacking and there is a need to propagate the benefits of international curriculum to the parents who are looking forward to send their wards in universities abroad for higher education.