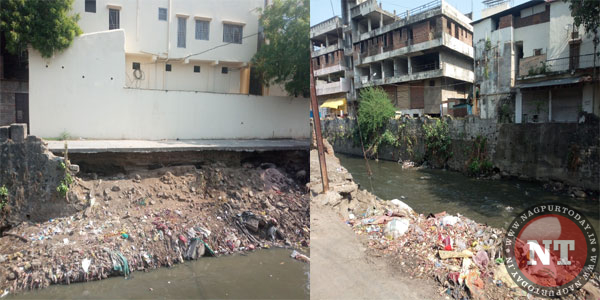 Nagpur: The Chambhar Nallah in North Nagpur is in very dilapidated condition and needs immediate repairs and construction of walls on both the sides to avoid any untoward incident in the future. But the negligence by the ruling party at NMC and also the administration is posing a serious threat to the residents living in the dense areas on both the sides.
Chairman of the NMC's Standing Committee presented the Corporation's annual budget focusing more on the development in North Nagpur. Keeping this in view, BSP Corporator Mohd Jamal has demanded a fund of Rs 10 crore for repairs and construction of safety walls along the Chambhar Nallah.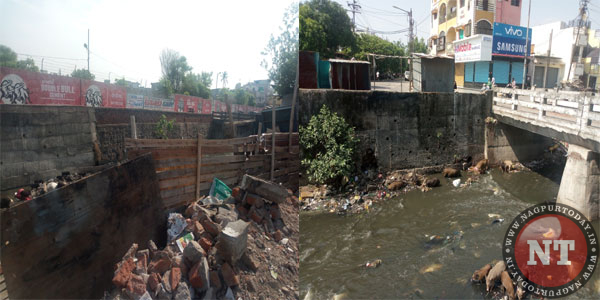 Mohd Jamal said that Chambhar Nallah starts from Sher-e-Punjab Restaurant, between Indora Square to Kamal Talkies Square, and passes through Char Khamba Square to meet Pili Nadi. In the last few years, the walls of the Nallah got damaged at many places between the restaurant and Char Khamba Square. Moreover, the stray pigs have dug at many such points to make space for themselves. This has resulted in water logging and soil erosion, thus disturbing the road surface above the Nallah.
Mohd Jamal informed that the previous NMC Commissioner was apprised of the situation last year. On his directives, Superintendent Engineer Dipak Sontakke, Executive Engineer of Ashinagar zone Rajesh Bhutkar and ward officer Vijay Humne had jointly inspected the area. After their visit, Bhutkar had directed sub-engineer Kadu of Ashinagar zone to prepare a proposal in this regard. A junior engineer had then prepared a proposal of Rs 1.75 crore for the work.
When the proposal was presented before the erstwhile standing committee, it was rejected citing shortage of funds. The proposal was then submitted to NMC Commissioner, who had directed Bhutkar to re-structure the proposal to Rs 1 crore as there were no emergency funds available. The proposal was then re-structured but the NMC Commissioner was transferred by the time the tenders were about to be floated.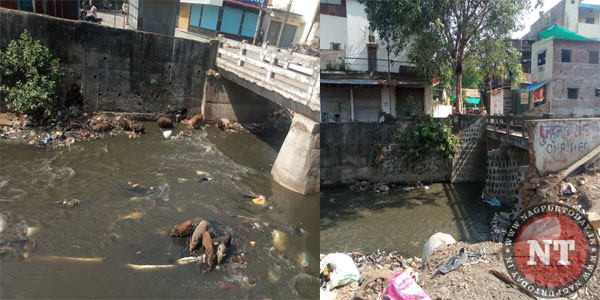 Mohd Jamal further said the proposal has now been presented to new NMC Commissioner Virendra Singh, who has directed executive engineer Rajesh Bhutkar to again visit the Chambhar Nallah and submit a re-structured proposal of only Rs 25 lakh as the Corporation has no funds available. The inspection visit was however not made. He said that condition of the Nallah has worsened from earlier and a rainfall of two-three hours might create severe problems for the residents. He therefore demanded that the NMC Commissioner should himself inspect the Nallah and then give directives keeping in mind the interest of nearby residents.