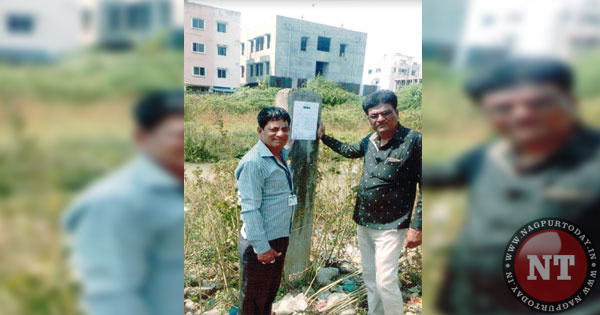 Nagpur: Cracking the whip on defaulters of Property Tax, the Asinagar Zone of Nagpur Municipal Corporation undertook a drive and seized five open plots for recovering Rs 9.07 lakh dues from owners. The amount includes pending dues of Rs 4.73 lakh and Rs 3.34 lakh as warrant and other dues.
The five seized plots belonged to Mahesh Jaggumal Sacchani for Property Tax dues of Rs 1,03,690, Jaggumal Jivanlal Sacchani for Rs 1.15 lakh dues, Jyoti Pahilaz Sacchani for Rs 96,059 dues, all residents of Pili Nadi, near Vishwajit Buddha Vihar, Abdul Kadus Khan and Abdul Hamid Khan, residents of Tawakkal Society, Koradi Road, for Rs 92346 dues and Rafiquddin Nisaluddin Siddiqi, resident of Sant Gyaneshwar Society, Koradi Road, for Property Tax dues of Rs 65,849. The total dues amounted to Rs 4.73 lakh. The five defaulters also owed Rs 4.34 lakh towards warrant action and other dues.
The seizer action was carried under the guidance of Assistant Commissioner Ganesh Rathod by Revenue Inspector Chandrashekhar Mohite, Rajesh Kadbe and Tax Collector Arun Vaidya.
Similarly, Property Tax dues of Rs 70,000 were recovered from Abdul Salim Abdul Rehman towards his House No. 3362/A in Ward No. 57.
The owners of five open plots failed to pay their dues within seven days, the seized property will be auctioned and the pending dues will be recovered, a press release issued by Asinagar Zone said.