Nagpur:Once again the Nagpur Municipal Corporation (NMC) will launch (Animal Birth Control) surgeries due to the rise in number of stray dogs. A few year ago the campaign had kicked off but could not continue because of row created by the People for Animals (PFA), this organisation had staged demonstration against growing cruelty to animals and the sterilisation surgeries of dogs by NMC. Last time it was seen that the NMC was leaving the dogs immediately after the operations though they were supposed to take care of dogs at least for three days.
Talking about birth control surgeries in dogs Honorary Animal Welfare Officer Karishma Gilani informed that Rs 3.5 crores have been sanctioned for the birth control surgeries of 50,000 dogs but for the surgeries no centres have been built or created. She said that in 2013 about 14 persons had gone for the ABC training. Among them NMC veterinary officer Dr Gajendra Mahalle was also there. And now NMC after 4 years will take up surgeries of dogs. Nearly 6 to 7 years have passed after getting the funds for this purpose.
NMC Health Department has issued tender for Animal Birth Control surgeries which mentions that Rs 700 would be given for surgery of one dog. Along with it there is a condition that the organisations will have to nurse the injured dogs. Gilani said that this condition should be removed. There just one shelter and Rs 60,000 is spent on this every month. If ABC centre is opened here there is possibility the dogs will increase here. She said that for the sterilisation of 50,000 dogs there is a need for at four centres.
She further said that one organisation will have to appoint three vets and in one single day they will operate upon 30 dogs and it would take 20 months for 50,000 dogs. NMC veterinary officer Dr Gajendra Mahalle has not made any arrangement. She further said that at very centre there should be four rooms. She suggested that the closed school should be turned in ABC centres, if the ABC and shelter are to be joined. She said that they had visited 15 schools and given the suggestion to Municipal Commissioner.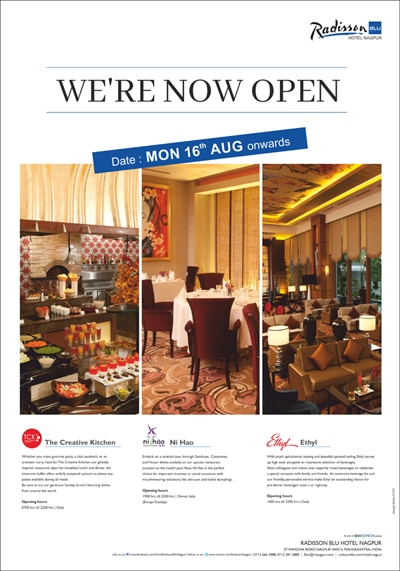 She said that Mahalle informed it was not finalised till now. Presently two organisations have been given the work of ABC. One is SPCA from Gaddigodam Nagpur and the other from Satara. Efforts are being made to get more organisations to join this work of ABC. Mahalle said that four ABC centres are to be started in Nagpur. He said after the agreement with the organisations, meeting will be held and things will be planned then only the ABC centres will start.
Nikunj Sharma, Delhi's People for Ethical Treatment of Animals (PETA) said that it is good NMC is starting sterilisation of dogs. He said that Jaipur, Tiruanantpuram and Chennai have done very good work and have brought dogs population under control. He further said that the operation can be done in shelters but arrangements should be made of dogs' safety.