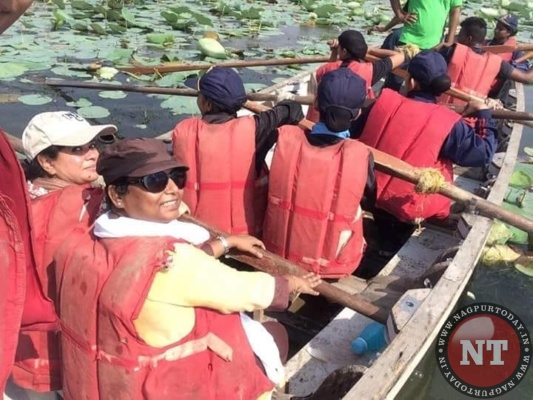 Nagpur: Huge violation of safety norms is being witnessed in the cleanliness drive that is being conducted by Nagpur Municipal Corporation (NMC) at Futala Lake.
Virendra Singh, who took charge as NMC Commissioner recently, has launched the drive to clean Futala Lake. Around 30 members of Macchimaar Mahasangh have been engaged to assist in the cleanliness drive.
However, it seems that the negligence by NMC's Fire and Emergency Services Department towards safety norms has given opportunity to many NGOs in the city to take undue credit of the work being done by the NMC. It was seen that members of different NGOs arrive at the spot almost daily and take selfies openly defying the security regulations.
In a similar incident of breach of security rules, NMC's Health Officer Dr Pradeep Dasarwar was also seen ferrying in a boat without any security.