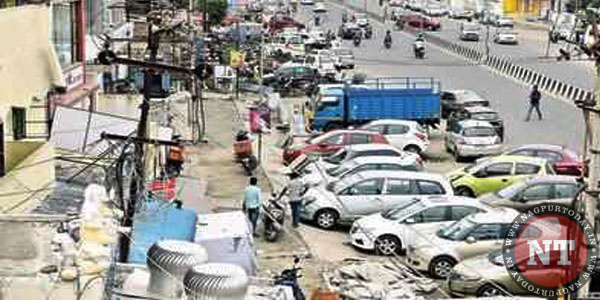 Nagpur: Even as the citizens struggle to park their vehicles on busy stretches of Nagpur including Dharampeth, Ramdaspeth, Sadar and Mahal areas, Nagpur Municipal Corporation is once again back with pay and park scheme. However it was still not clear where except on already cluttered roads, would NMC manage the parking space. Sources said that NMC has identified 53 roads to implement pay and park. A Smart Parking Project on Central Bazaar road would also be the part of scheme in phase-I, which will also include 24 roads.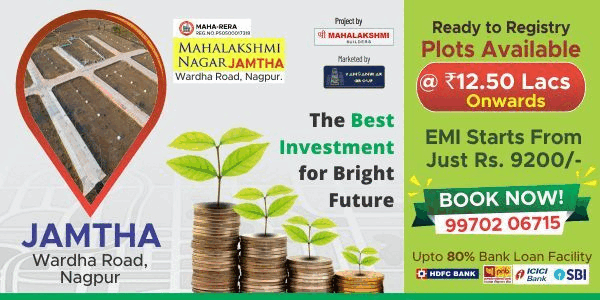 Civic sources informed that pay and park is part of the parking policy implemented by the civic body last year. NMC had appointed Urban Mass Transit Company Limited (UMTC) to prepare a detailed project report (DPR). Accordingly, UMTC submitted the DPR to NMC, and a detailed presentation was made before the committee headed by divisional commissioner Anup Kumar a couple of days ago.
Tendering process will be initiated now to appoint private agencies to run the pay and park on 24 roads. "Tendering process for remaining 29 roads will be undertaken later," said the source.
Started on pilot basis, NMC had received a good response for pay and park at four locations — Wardha Road between Panchsheel Square and Lokmat Square, in front of Yashwant Stadium, and between Panchsheel Square and Yashwant Stadium.
Pay and park will not be implemented on the entire stretch of the identified roads. Areas at the starting and ending of the roads will be no parking, as also areas on tangents and squares.
Under the Rs 520 crore Smart and Safe City project, special purpose vehicle Nagpur Smart and Sustainable City Development Corporation Limited (NSSCDCL) through L&T had developed Smart Parking on one side of CB Road, between Jai Kalpana Building T-point and Kachipura Square. Tendering process of Smart Parking will be initiated along with the 24 roads. Total 85 car parking slots are available on this stretch of around 500 meter. It will be fully automated, as it will be equipped with embedded sensors.
And the Charges are…
The pay and park charges for 24 roads and Smart Parking will be different. For other areas, pay and park charges for two-wheeler will be Rs5 for 2 hours and Rs10 for up to 8 hours; Rs10 for 2 hours and Rs20 for up to 8 hours for four-wheelers; Rs2 for 2 hours and Rs5 for up to 8 hours for bicycles; and Rs5 for 2 hours and Rs10 for up to 8 hours for three and five-wheeler commercial vehicles.
For Smart Parking, where only four-wheelers can be parked, the charges will be Rs10 per hour and reduce as the hours increase. Charges will be Rs50 for six hours and Rs70 for eight hours.