Nagpur News: The Nagpur Municipal Corporation (NMC) has decided to organize various National and State-level sports competitions to mark its 150th Centenary Celebrations. The competitions to be organized include All India Kabaddi Tournament, All India Kho-Kho Contest, Inter-School Night Cricket Tourney, Jhopadpatti (Slums) Football Competition, Contest for Senior Citizens, Maharashtra-level Body Building Competition, National Yogasan Championship,  and Maharashtra State Paralympic Multi-State Championship. "The NMC officials have been directed to make full scale preparations for the competitions," informed Chairman of Sports Committee Harish Dikondwar while reviewing the meeting of the Committee on Monday.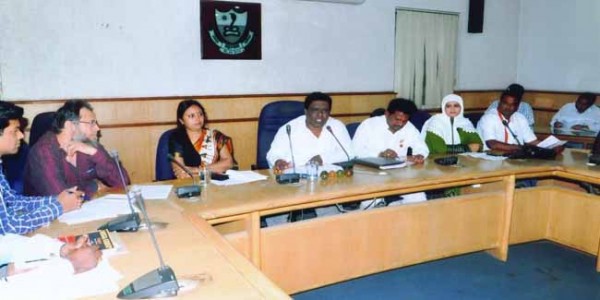 The meeting of NMC's Sports Committee was held at Central Office in Dr Panjabrao Deshmukh Memorial Hall of Standing Committee. Others who attended the meeting include Deputy Chairperson Chetana Tank, Committee members Bandu Talwekar, Ashrafu Iftikhar, Kumudini Kaikade, Deputy Commissioner R Z Siddique, Education Officer/Sports Officer Dipendra Lokhande, Sports Inspector Bacchuwar, Sports Department's Jitendra Gaekwad, Rahul Gaiki, and others.
The meeting decided to hold consulations with the office-bearers of various sports organizations for the success of NMC's competitions and also decided to honour Nagpur's sportsmen who have made the city proud by their outstanding achievements in national and international sports events.
The Chairman Dikondwar directed the officials to make efforts for raising sports standards in NMC's schools by way of holding various inter-school tournaments and also organizing sports competitions for handicapped at national and international levels.