Nagpur: Nagpur Municipal Corporation took action against the defaulters of user charges of Municipal Markets by the Market Department as per the orders of NMC's Additional Deputy Commissioner. The 4 licensees of Super Market, Sitabuldi, one licensee of Sitabuldi Complex, Modi No.2 & six licensees of Netaji Market were found not depositng the user charges since long time. After following the due procedure the action of eviction was initiated under section 81(B)(3) of MMC Act. On action the shops of five licensee were sealed and taken into the possession of NMC and the six licensees had deposited the user charges of Rs 12,53,966.
The recovery from Gendraj Raut Rs 3,24,129, Vijay Punamchand Wanjari Rs 4,00,000, Punamchand Wanjari Rs 2,00,000, Raju Yelne Rs.1,66,238, Sachin Nimbulkar Rs 91,262, Haribhau N Darvekar Rs.72,337, total Rs 12,53,966.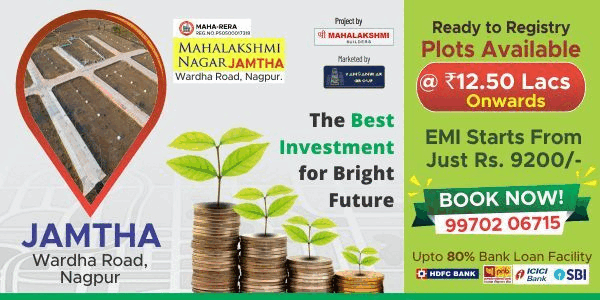 Shops sealed and taken into possession belong to Nalanda Godbole/Takshshila Waghdhare, Rajesh Prabhakar Deshmane, Kisan Narayan Vaswani, Tulshiram Wagde.
The action has been conducted under the leadership of Sunil Rotke, Superintendent, with Nandkishor Bhowate, Asstt. Superintendent, Ramesh Shivankar, Inspector; Viplav Dhawne, Jr. Inspector; Sandip Ghodichore, Jr. Inspector, Dilip Bhanuse, Moharir, Bhushan Bawankar, Satish Sakhare, Gopal Manapure, Chowkidar with employees of Encroachment Department of NMC, Nagpur.