Nagpur: "The dead will remember your indifference. The dead will remember your silence." These lines are not dialogues of any movie or speech. The words depict a dark picture as far as General Body Meetings of Nagpur Municipal Corporation (NMC) is concerned.
The awful words could force the office-bearers and babudom of the civic body to ponder over their behaviour in true sense of the words. It is a world-wide practice or tradition to begin the proceedings of a House first by paying tributes to the members or outstanding personalities who passed away in recent times by tabling condolence resolutions. Similarly, the House greets or congratulates those personalities for their unparalleled achievements in their respective fields by tabling resolutions to the effect. However, the NMC's General Body Meeting (GBM), held every month at Town Hall in Mahal, is exception. The GBM witnesses office-bearers and babus indulging in uproar, leg-pulling, nasty tantrums over one issue or another. However, remembering the dead or greeting the outstanding souls is forgotten conveniently or criminally. A piece of letter is also not sent on the near and dear ones of the personalities in this regard.
Irrespective of laid down norms, at present the personnel of NMC's Public Relations Office (PRO) are responsible for drafting the two resolutions. The PRO men scan the newspapers for the respective reports on the 'dead' and 'lively'. The final list of names is then prepared, most of the times at the whims and fancies of the ruling party and not in accordance with the status of the personalities. Thereafter, at the start of the General Body Meeting proceedings, the NMC Secretary, on the directive of Mayor, first reads out the condolence resolution and then the conragulatory resolution or message. After this 'formality,' the personalities are forgotten by the ruling as well as Opposition members. Moreover, according to a personnel of PRO, the near and dear ones of the names in both the resolutions are handed over 'letters' to the effect personally by the department.
However, the irony is that such 'letters' have not been delivered to the relatives of the personalities by the Public Relations Office since years. When confronted with the question, the PRO Ashok Kolhatkar feigned ignorance. But he conveniently pointed a finger towards his junior Pradeep Khardenavis for an answer. A short while after, when the same question was put up to Kolhatkar, he got enraged and shouted, "We are at present very busy. When free the answer will be given but not on phone," was the reply of him.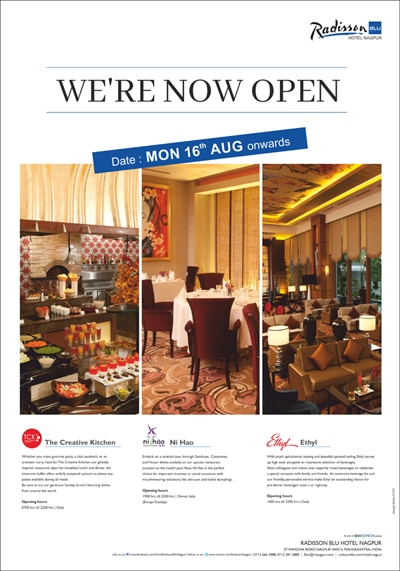 The snubbing of the 'dead' and 'alive' goes on courtesy the nasty affairs of NMC's Public Relations Office.
– RAJEEV RANJAN KUSHWAHA ( rajeev.nagpurtoday@gmail.com )