Nagpur: The equations of various political parties contesting next NMC elections are likely to go haywire if reports of increase in SC and OBC seats are to be believed. The number of Corporators in the ensuing poll will witness an increase in accordance with the current population. However, in the new structure of Prabhags, the reserved seats of Scheduled Tribes and Open categories have declined and on the other hand, the reserved seats for Scheduled Caste and OBC categories have been increased, it is learnt reliably. This development could derail the well-planned strategies of the political parties. The arithmetic of the parties could go wrong and this is worrying factor for them.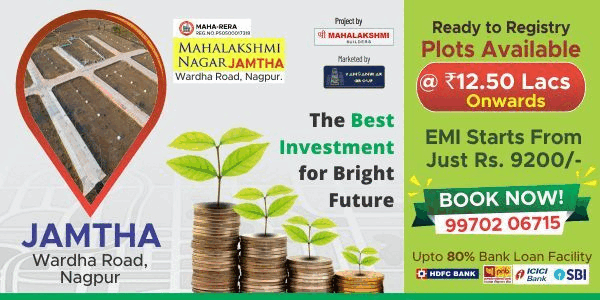 The next elections of Nagpur Municipal Corporation (NMC) are going to be held in February/March next year. Since 4-member Prabhags are planned, multi-cornered contests could be witnessed in most of the Prabhags out of 38. The State Government has increased the number of Corporators to 151 as compared to 145 in the last election. The outer areas of Hudkeshwar and Narsala were included in the NMC limits in order to provide the citizens a representation in the local body. In this backdrop, parties were hoping that with the increase in number of Corporators, representation could be given to all sections of society. But only the number of reserved seats of SC and OBC categories have been increased, sources said.
Currently, the NMC has 13 only 13 ST Corporators and the next poll could see the number declining to 12. The number of Open category Corporators has been decreased to 68 from the present 69. On the other hand, the OBC number would see an increase of two more Corporators and the SC category seats jumping by six more seats.
At present, the population of Nagpur City stands at 24,47,494. Based on this population, the number of Corporators has been fixed category-wise. Half of the total number of Corporators is reserved for women candidates.
2017 (151)    Present (145)
SC: 30                  24
ST: 12                   13
OBC: 41               39
Open: 68             69
The reservation:
The Prabhag-wise reservation would be fixed based on the caste population. One OBC seat in every Prabhag is certain. Moreover, two seats each in every three Prabhags would be reserved for OBC candidates. The Prabhags would be decided through chits. Similarly, two seats each would be reserved for Open category in 30 Prabhags.
– Rajeev Ranjan Kushwaha (rajeev.nagpurtoday@gmail.com)