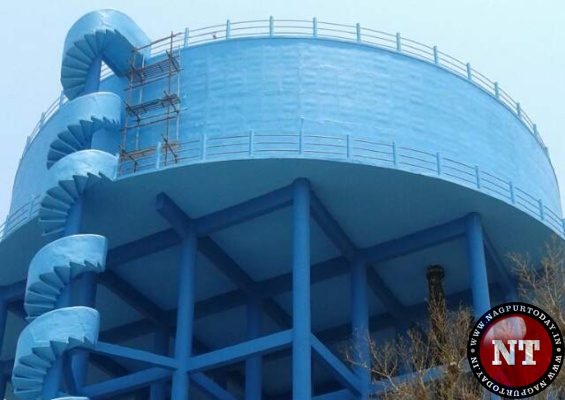 Nagpur: Nagpur Municipal Corporation and Orange City water has planned shutdown on three major feeder lines on September 7 including Medical Feeder Line, GH-Omkar Feeder Line and on 700mm dia. Outlet Line of Omkar Nagar Existing ESR.
1.NMC-OCW will carry out following works during shutdown on GH-Omkar Feeder Leakage repair on 200 mm Dia. Scour Valve near Timber market at Immamwada Nallah. Fixing of 500 mm Dia. end plate for isolation work at Wanjari Nagar ESR Premises.
The shutdown will take place from 10:00 AM to 12:00 Midnight on 07th of September 2018 (Friday) i.e. total duration of 14 hrs.
Distribution Areas from GH-Omkar Feeder Line will remain affected are:
– Old & New babulkheda, kukde layout, vasant nagar , wanjari nagar, Wanjari Nagar Old ESR new & old kailash nagar
– Chandramani nagar , joshiwadi shramjivi nagar, pragati nagar, Wanjari Nagar New ESR rameshwari road, vishwakarma nagar, bajrang nagar, savitribaifule nagar, Mhada qurtar, Police qurtar,Super speciality hospital, somwari qurtar, Raghuji nagar, aadivasi colony.
Hanuman nagar , Professor colony, chandan nagar , PTS quarter, Hanuman Nagar ESR- Vakilpeth , Mahesh colony.
– Om nagar, sudampuri, anand nagar, Nehru nagar, mahavir nagar, shiv Reshimbagh ESR nagar, old nandanvan, Bhagat colony, Gaytri nagr, Old shukrwari, Labantanda
2. Shutdown of Omkar Nagar Existing ESR for Interconnection of 700X300mm on outlet of ESR at Shatabdi Square, Ring Road. The work shall be carried out by NMC-OCW.
The shutdown will take place from 12:00 Noon to 12:00 Midnight on 07th of September 2018 (Friday) i.e. total duration of 12 hrs.
Omkar nagar, Jaywant Distribution Areas from Omkar Nagar Existing ESR will remain affected: Nagar, Raghvendra Society, Panchyanshi Plot Area, Dhadiwal layout, Parvatai Nagar, Jaibhim Nagar, Rameshwari, Hawrapeth, Bannerji, Layout, Chandra nagar, Balaji Nagar, Narendra Nagar.
Further, on same day, The National Highway Authority of India (NHAI) & Nagpur Municipal Corporation (NMC) have planned a 12-hour shutdown for an interconnection of existing 600 mm dia Medical feeder line at Sadar area which is infringing in construction of Sadar Flyover, from Liberty Talkies to Mental Hospital, with newly laid by-pass pipeline. from 7 am to 7 pm on Sept.7 . The new by-pass pipeline has been laid by NHAI, through KCC Buildcon Ltd.
Jaat Tarodi No. 1, 2, 3 Indira Nagar, Immamwada, Rambagh, Untkhana, Great Nag Road, Patel Timber Market, Dhamma Nagar, Borkar Nagar, Ajni Railway, Government Medical College & Hospital , TATA CAPITAL, Rajabaxa
Water supply through Tankers will also be not possible as the GH-Omkar Nagar feeder line as NMC-OCW has requested people from well as Medical feeder line will remain totally dry. these areas to store sufficient water for their use.