NAGPUR: On the occasion of Teachers' Day, the Nagpur Municipal Corporation (NMC) felicitated five teachers from its schools with 'Adarsh Shikshak Puraskar' at a function organized at Kavivarya Suresh Bhat Sabhagruh in Nagpur on Wednesday. 10 other teachers were also felicitated with special awards for their valuable contribution to the academic field. The awards were presented at the hands of Mayor Nanda Jichkar.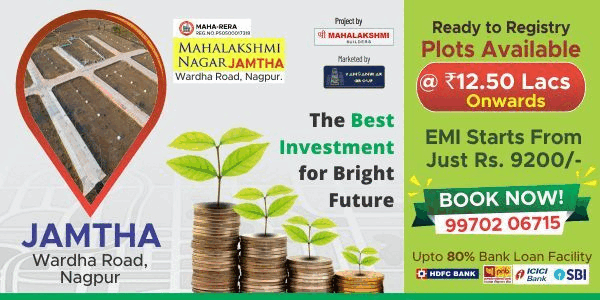 Also present on the occasion were NMC education committee chairman Dilip Diwe, sports committee chairman Nagesh Sahare, women and child welfare committee chairman Pragati Patil, education committee deputy chairman Bharti Bunde, sports committee deputy chairman Pramod Tabhane, member Pramila Mathrani, Swati Akhatkar, Rajendra Sonkusare, Nehru Nagar zone chairman Rita Muley, additional commissioner Ram Joshi, deputy commissioner Ravindra Deotale and education officer Sandhya Madpalliwar.
The teachers retired from NMC schools were also felicitated on the occasion. The students of Barrister Sheshrao Wankhede Middle School presented a welcome song at the outset of the program. Education officer Sandhya Madpalliwar welcomed the guets while sports inspector Naresh Choudhari conducted the program. Assistant education officer Kusum Chaphlekar proposed the vote of thanks.
Winners of Adarsh Shikshak Puraskar
· Priti Pradeep Bhoyar from Durga Nagar Marathi High School
· Madhu Chandrashekhar Parad from Sanjay Nagar Hindi Middle School
· Suryakant Bhaskarao Mangrulkar from Sanjay Nagar Hindi Middle School
· Ashok Virkutrao Balpande from Janki Nagar Marathi Primary School
· Ramkrishna Gadhwe from Subhash Nagar Primary School
Winners of Special Award
· Ashvini Fattewar from Ekatmata Nagar Higher Primary School
· Bhavna Bajaj from G M Banatwala English Primary School
· Vinay Barde from Vivekanand Hindi Higher Primary School
· Subhash Upase from Jaitala Middle school
· Nikhat Rehana from M K Azad Urdu Primary School
· Ms Parihar from Valmiki Nagar Hindi Primary School
· Sanjay Pund from Lal Bahadur Shastri Hindi Primary School
· Ms Aqila Khanam from Gharib Nawaz Urdu Primary School
· Vandana Mate from Maharani Higher Primary School
· Rajni Deshkar from Dr Babasaheb Ambedkar Middle School