NMC-OCW to replace 9 valves & 1 Flow Meter on Kanhan main line on Dec. 23

No water supply in East, North & few areas of South Nagpur during 12-hours shutdown.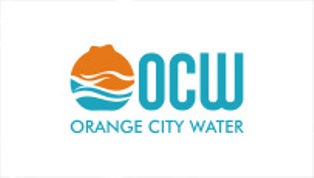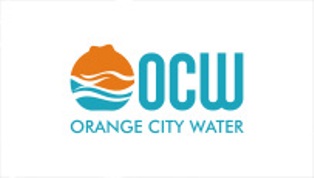 Nagpur News.
Many localities from North, East and some part of South Nagpur that receives water supply from Kanhan mainline/Kanhan Water Treatment Plant (WTP) will not receive any water supply for 12-hours, on December 23 (Monday) from 9 am to 9 pm, following replacement 9 valves and a flow meter during the shutdown undertaken by Nagpur Municipal Corporation (NMC) and Orange City Water (OCW) on main pipeline that connects Kanhan WTP to these areas.
During shutdown OCW is also taking up major maintenance work at Kanhan WTP like preventive Maintenance of transformers and the linkages of four pole structure. Further on the plant main incomer panel the voltage surge arrester will be replaced with modified supports and frames. The state power company MSEDCL has also confirmed and they will carry out maintenance work on their main 10MVA transformer from 12 noon to 2 pm on the same day at Kanhan WTP.
The shutdown will start on December 23 at 9 am, after morning hour's water supply and supply will be normalized on December 24 morning at 9 am.
The ESR's to be affected due to the shut-down for 12-hours are: Mahendra Nagar, Wanjari, Shanti Nagar, Kalamana, Minimata Nagar, Subhan Nagar, Lakadganj, Bharatwadi, Nandanvan, Dighori, Sakkardara ESR, Nara,Bezonbag, etc.
While the areas receiving water supply from Nari & Jaripatka ESRs only will not receive water supply for 24-hours. The water supply from Nari & Jaripatka ESRs will be normalized on December 24th at 12 noon.
As there will be no water supply to these ESR's from Kanhan main line on these days, water supply through tanker will also not be possible from these ESRs. NMC & OCW has appealed citizens to store sufficient water for their use on and co-operate with NMC and OCW. These works will be carried out under the supervision of NMC-OCW and DRA officials. For any other information or complaints regarding water supply please contact OCW Toll Free Number: 1800-266-9899 or log on to www.ocwindia.com.
Khamla ESR (Pande Layout) cleaning on Dec. 23
Localities receiving water supply from Khamla ESR (Pande Layout) will not receive evening hours water supply on Monday, December 23, following an elevated service reservoir (ESR) cleaning work taken up by The Orange City Water (OCW). The areas to be affected due to the cleaning works are Chatrapati Nagar, Old & New Sneh Nagar, Pande Layout, Yogeksham Layout, Prayanka Wadi, Uruvella Colony, Sahakarya Nagar, Rahul Nagar, Vikas Nagar, Sahakar Nagar, Gajanandham etc.