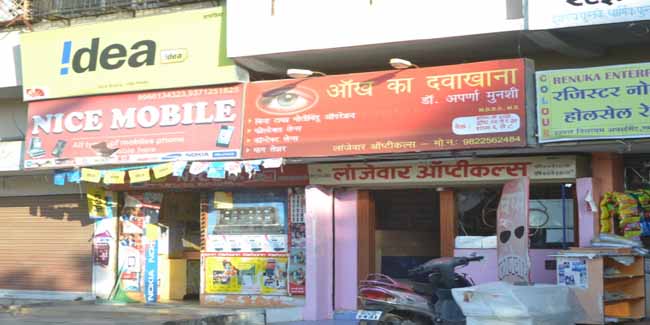 Nagpur News: The Estate Department of Nagpur Municipal Corporation (NMC) have mopped up a whopping Rs 60 lakh as advertising tax from small and big establishments of the city from April 1, 2013 till date. Advertisements on establishments like kirana shops, wine shops, general stores, banks, etc. were hitherto not charged by the NMC. However, profusion of sign boards of multinational companies on every nook and corner of the city and the realisation of huge revenue potential from them spurred the department into action.
Interestingly, the highest contributor to their kitty is UB Group that has paid Rs 11 lakh for its various advertisement put up on liquor shops. The most famous brands of UB Group include Bagpiper whiskey, Macdowell's No. 1, Kingfisher beer, etc. Next is Bank of Baroda that paid Rs 9 lakh followed by Manikgarh Cement (7 lakh), State Bank of India (5.5 lakh) and LIC (2 lakh). Cadbury India that has a maximum of over 200 sign boards in the city has been served with a notice of Rs 9 lakh, it was learnt. The target is to cross Rs 2 crore by the end of this financial year, said Abhijeet Netam, an official of the department.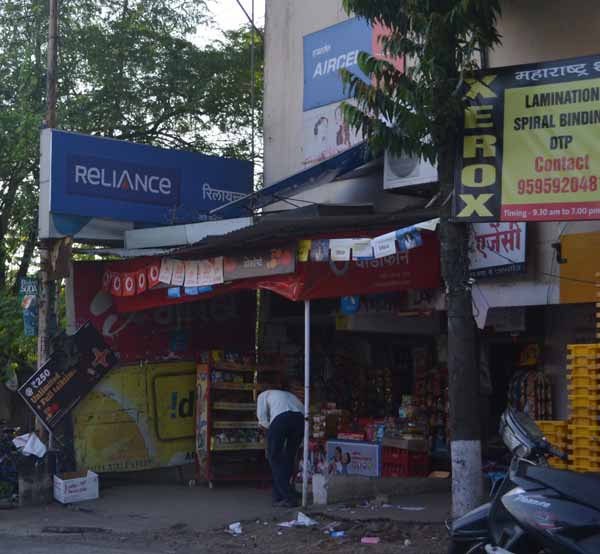 The other major contributors include various mobile companies like Airtel, Vodafone, Idea cellular, and others that are virtually spread over the entire city.
"Action is being taken against shops who have not paid advertisement tax or license fee for advertisement. Such establishments were being served with a notice," said D D Jambhulkar, Estate Officer, NMC. We will remove their boards if they do not comply with the notice, he said further.
The tender process for the collection of revenue from shop boards is almost over with the highest bidder ready to pay Rs 4.45 crore.
Presently, lack of staff is affecting the work, rued Netam, adding that once the tender process is done, they would be able to get more than Rs 4 cr. per annum as revenue from this segment.