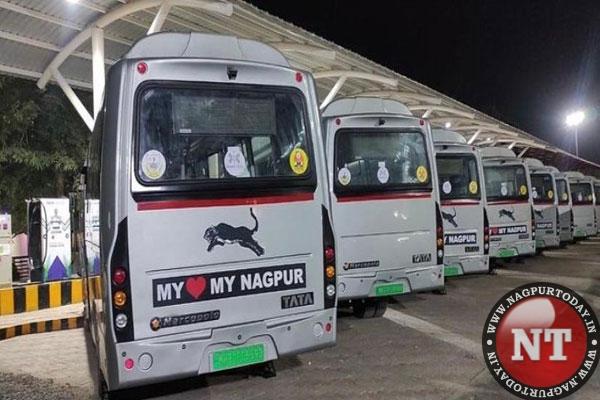 Nagpur: The Nagpur Municipal Corporation (NMC) has introduced air conditioned Aapli Bus service between Dr Babasaheb Ambedkar International Airport and Sitabuldi. The NMC is operating 18 trips on this route.
Earlier, the NMC had introduced shuttle service between the Airport and Airport Metro Station. The Maha Metro was then paying Rs 3,500 rent per day, but after it discontinued the payment, the NMC withdrew the service. "Now, the NMC has again introduced the shuttle service but this time the bus operates from Airport to Sitabuldi," said a senior official from NMC Transport Department.
Two AC buses are making 18 trips each starting from 6 am from Sitabuldi and reaching the airport at 6.30 am. The NMC is operating the shuttle service every 40 minutes. Many travellers say they were not aware of the bus service. The travellers' claim can also be gauged from the fact that on an average only 200 passengers a day are opting for the bus service.
Visitors said that the NMC needs to publicize its bus service. According to them, the parking facility is very costly. "Under the pay and park scheme, vehicle owners are forced to shell out from Rs 60 to Rs 160. Many will opt for bus service if they want to save the parking money," they said.