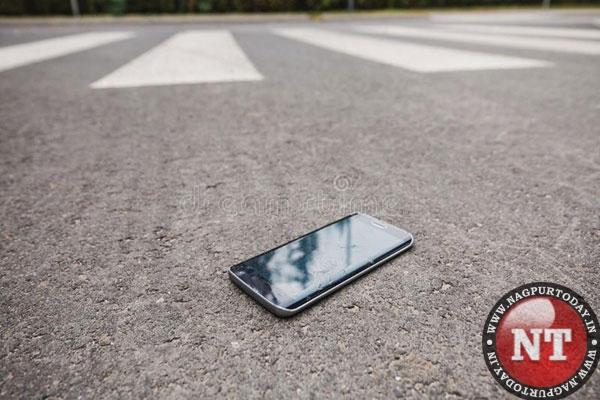 Nagpur: The plan is to crash the demand for stolen cell phones in the market. The city has witnessed a staggering 48 cellphone theft cases and 5,280 reported instances of missing cell phones in the first four months of 2023 alone.
Investigations into these cases have revealed that a significant number of teenagers and young individuals are involved in such criminal activities, lured by the promise of quick and easy money. Such thieves are reportedly getting anywhere between Rs 5,000 and Rs 20,000 for each handset, depending on its condition.
Furthermore, their success in this illicit business has enticed their friends to join them. To tackle the cellphones theft mania head-on, the city police have embarked on a proactive approach, initiating the registration of First Information Reports (FIRs) for all missing mobile phone cases. Additionally, the police authorities are urging complainants to block the International Mobile Equipment Identity (IMEI) number of their stolen or missing devices by visiting the Central Equipment Identity Register (CEIR) at https://www.ceir.gov.in/.
By blocking the IMEI number, if any unauthorised individual inserts a SIM card into the blocked cell phone, the CEIR will generate a trace report containing the location and details of the inserted SIM card.This information will then be forwarded to the police station where the complaint was originally lodged.
Commissioner of Police (CP), Amitesh Kumar, emphasised the importance of citizens coming forward to register FIRs for their stolen or missing cell phones. This proactive measure not only aids in blocking the IMEI numbers on the CEIR but also assists in generating trace reports for any unauthorised SIM card usage.
CP Kumar further emphasised that these efforts are geared towards crashing the demand for stolen mobile phones in the market. DCP Zone V Shravan Datt said that the cellphone thefts/missing cases would be reduced within a year after properly implementing the scheme.