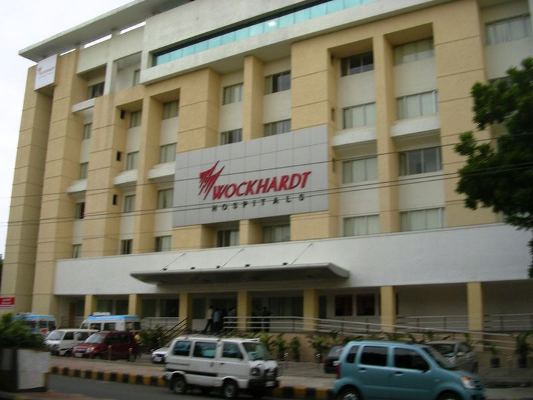 Nagpur News: The Wockhardt Hospital administration would have to pay heavy price for dumping the bio-waste in the premises of Muk Badhir Shala (dumb and deaf school). The health department of Nagpur Municipal Corporation (NMC) has imposed a  fine of Rs 25,000 upon the hospital administration for recklessly disposing its waste in the school premises.
Used IV sets, saline bottles, hand gloves, syringe, needle and dressing material were found to be dumped in the school ground located at Shankar Nagar just by the side of hospital. NMC took the action following a complaint from the school management. When the NMC officials inspected the place, some of the hospital employees also followed them to pick up the things scattered there.
NMC Health Officer Dr Ashok Urkude informed that the clinical garbage was found to be thrown in the school premises, following which his team has decided to penalise the hospital administration with Rs 25,000.
Often the garbage remains piled up in the school premises. The school authorities always detect the hospital waste in their premises near the boundary wall of Wockhardt The school management repeatedly brought the matter to hospital administration but they least paid any heed to the school managment's concern.
As per the Bio Waste Act 1998, every hospital should have proper mechanism in place to dispose off its organic waste. M/s Super Hygeinic have also been entrusted with the task of collecting the clinical garbage from around the city hospitals.
Dr Gajendra Mahalle, divisional officer Sanjay Gore, health inspector Prakash were part of the NMC team which initiated the action.
Some people are out to defame hospital's image : Wockhardt Center Head
When Nagpur Today contactWockhardtHospitalin this regard, its center head K. Sujatha clarified that the hospital has its own well equipped biowaste management and there was no point in disposing the garbage at some other place. She smelled conspiracy in the entire incident. She also told that the hospital administration has not received any correspondence from NMC for the action taken against them.