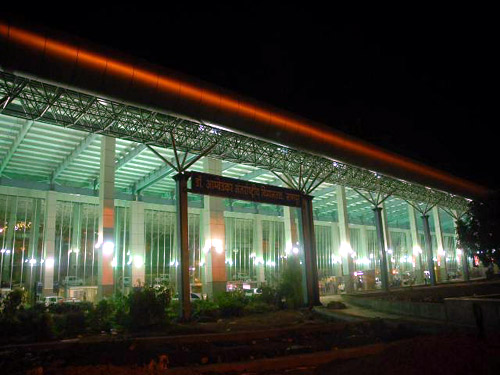 Nagpur: In a major security scare, a man in allegedly intoxicated condition led to the tension at the airport after he entered into an argument with CISF jawans at the terminal point. Later, the identity card recovered from his possession let the jawan know that he is in army and has been posted at Punjab.
However, none of the airport authorites or the CISF and defence personnel was willing to reveal his name. Admitting about such incident happened at the airport, the authorities said that the case has been solved and the man has been handed over to his senior officers.
According to the sources, on Wednesday morning around 11 am, a middle aged man was trying to enter the airport. However, when interrupted at the terminal by CISF jawan, he started abusing and arguing with them. Sources said that he seemed to be in an inebriated condition.
Later, through I- card, the CISF jawan contacted the concerned defence personnel.
Sources informed that man came to his senses in the evening after few hours of rest. In his statement, he claimed that he has no idea as how did he come to city airport. It was learnt that the army man is a native of Raipur in Chhattisgarh.
He told that he has gone to meet some people at Raipur railway station who had lured him of high profits on investment of Rs 50,000 through some investment plans. He claimed that those people had given him some drug laced food to eat.
Later, he claimed he has no idea how he reached the city.
According to the cops, he has been a victim and hence no action can be taken against him.