NMC goes into alert mode to tackle hazardous rainy season situations in Nagpur with top gear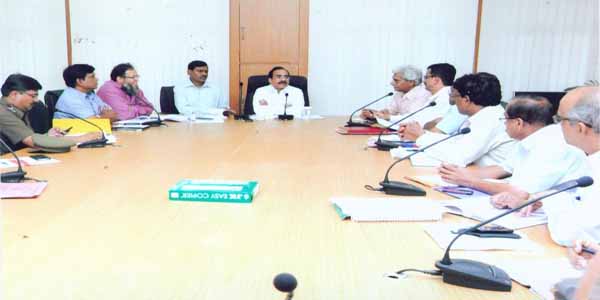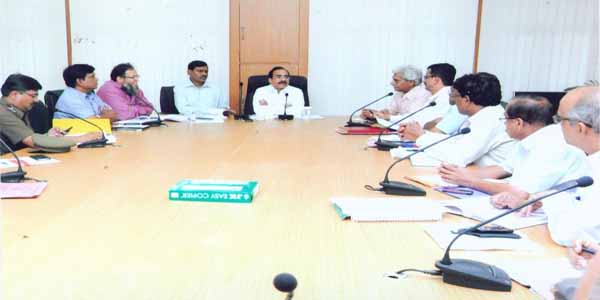 Nagpur News: Even before the rainy season has not shown its presence, which creates all sorts of watery problems like waterlogged areas, flood-like situation in Nagpur's rivers that submerge nearby areas and other rain related difficulties, the Nagpur Municipal Corporation (NMC) bosses have gone on alert mode. The NMC Commissioner Shyam Wardhane called a meeting all concerned authorities and chalked out various strategies to deal with an untoward incident.
The NMC initiated following measures to tackle possible eventualities the rains may create during the season.
1)      During the period from June 1 to September 30, a Monsoon Emergency Control Room adjoining  the Fire Brigade Department would be opened. The Control Room will function 24 hour and the NMC officials and employees from concerned departments would remain present for 24 hours in three shifts.
2)      The General Administration Department will monitor and post officials and employees in the Control Room.
3)      The concerned departments would coordinate with Monsoon Emergency Control Room in accordance with the following type of emergency.
A)     Uproot of trees: Garden Department and Fire Brigade
B)      Clearing of waterlogged areas: Fire Brigade and Public Works Department.
C)      Electricity lines, streetlights and uprooting of poles: Electricity Department and Fire Brigade.
D)     Collapse of houses: Fire Brigade, PWD, Health Department, Enforcement Department, Hot Mix Plant Department.
E)      Floods: Fire Brigade.
4)      All Ward Officers should keep the system well-planned with necessary machineries. Night duties would be carried out by the Health Department's Inspectors/Junior Engineers, Establishment Department's Engineering Assistants. They would have to keep a list of schools and halls nearby areas which get flooded due to lower locations. If the situation gets worsened the NMC has to shift the residents to nearby schools and halls. They have to get themselves equipped with phone numbers of Principals or watchmen of the schools and managements of the halls. The officials have to provide these phone numbers to Zone-level Control Rooms and the main Control Room at Civil Lines HQ.
5)      The Health Department officials and employees as per directives of Head of Department and Ward Officers should be present at Fire Brigade's Control Room with necessary gadgets.
The NMC Commissioner has directed the concerned authorities to get themselves informed about the areas where possibilities untoward incidents may take place. The three main rivers pose potential hazards to lower located areas as flooded water could gush into the houses of the residents nearby the rivers. Similarly, how many families could be hit by the flood waters, and accordingly, where they could be shifted to nearby safer places. The essential arrangements like food, power generators, drinking water supply through tankers, presence of medical teams at the places where affected families have shifted, lifebuoy rigs, keeping electricity wires away from power supply responsibilities have been given to the concerned authorities. They have been directed to submit the reports all these measures taken and tackle the situations in accordance with all directives.
Most importantly, the open manholes should immediately be covered as the open manholes claim several lives of the unwary kids, and even aged persons. The NMC officials have been particularly directed to keep anti-snake bite medicines and remove dead animals urgently. The NMC has equipped the Fire Brigade with lifeboats with lifeguards in the eventuality of untoward incidents in massive proportions.
The meeting was attended by Additional Commissioner Hemant Pawar, Deputy Commissioner R Z Siddique, Addition Deputy Commissioner Ravindra Kumbahre, Superintendent Prakash Urade, Deputy Director (Health) Dr Milind Ganvir, Health Officer Savita Meshram, Executive Engineer Shashikant Hastak and other top officials.